New Museum to Honor Renowned American Fiddler Ralph Blizard
The museum is located in Blountville, Tennessee, and showcases Blizard's personal belongings and additional memorabilia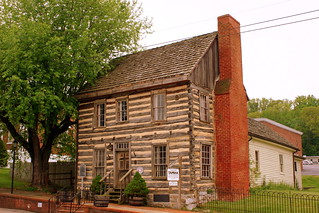 (Photo credit: Brent Moore / Flickr)
Last weekend, a new museum honoring the 20th-century fiddler Ralph Blizard held a soft opening at the historic Anderson Townhouse in Blountville, Tennessee.
The Ralph Blizard Museum, which has been in the works for years, showcases Blizard's personal belongings and additional memorabilia provided by his family. The museum includes a recreation of Blizard's old violin workshop, displaying a template for an instrument Blizard was making modeled on the 1721 Lady Blunt Stradivarius — although he was unable to complete it before he died in 2004.
Blizard is a member of the American Fiddlers Hall of Fame and was the 2002 recipient of a National Endowment for the Arts (NEA) National Heritage Fellowship. He rose to prominence after founding The Southern Ramblers in 1932 and was awarded the Tennessee Arts Commission's Folklife Heritage Award in 2003.
Later in his life, Blizzard performed for diverse audiences including the Tlingit People at the Alaska Folk Festival, elderly nuns in New York, and classical musicians in concert with the Kingsport Symphony. He has also fiddled on Good Morning America, according to the NEA.