Hand-Written Letter from Mozart Fetches $200,000 at Auction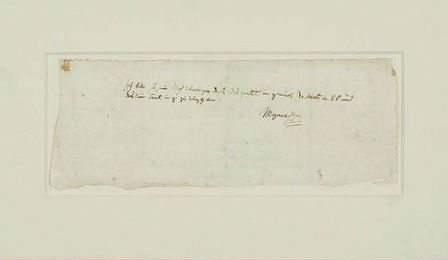 A hand-written and signed letter by Mozart, to a close friend, has sold at auction in Boston for US $217,000.
The one-page piece of correspondence, between Mozart and Austrian botanist, Nikolaus Joseph von Jacquin reads: 'I ask you to send me by the bearer of this, the Quartet in G Minor, the Sonata in E Flat and the new Trio in G,'
It has been estimated by experts that the note was composed in late 1786.
'Mozart letters are among the most sought after of all musical autographs, and with such specificity concerning his own compositions this is a truly outstanding example,' RR Auction's Executive Vice President, Bobby Livingston has said.
The piece carried an initial reserve of US $10,000.
The auction house has not disclosed the identity of the buyer.