Montreal's Orchestre Métropolitain Renews Conductor Yannick Nézet-Séguin's Contract For Life
Montreal's Orchestre Métropolitain has announced the life-long contract renewal of its Principal Conductor, Yannick Nézet-Séguin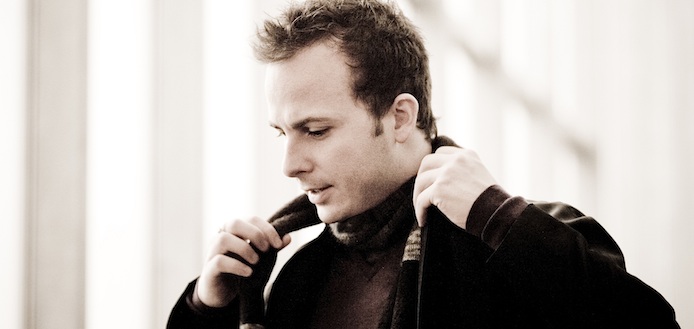 The Orchestre Métropolitain, in Montreal, Canada, has this week announced the life-long contract renewal of its Principal Conductor, Yannick Nézet-Séguin.
"This is a special day for the musicians of the Orchestre Métropolitain and myself - the beginning of a new chapter ..." the 44-year-old superstar Canadian conductor has today said.
"Montreal is my hometown, my home port ... it's where I was born, where I grew up and where I received my musical training ... it's where my family lives ... and the Orchestre Métropolitain is the first of my musical families ... " Yannick has said.
"They have trusted me from the start, when I was just 25 years old ... the trust was mutual and our relationship has only grown over the last 20 years - and we are now inseparable."
"We want to give concrete expression to an agreement whose terms reflect the special relationship between Yannick and his Montreal orchestra ..." Orchestra Chief Executive Officer Jean Dupre has today said.
"We are honoured that Yannick has agreed to continue his musical mission here in communion with the musicians and audiences - and without anyone wondering how long he'll be around ... he is here to stay," he has said.
A protege of Maestro Carlo Maria Giulini, Yannick has served principal conducting positions with Montreal's Orchestre Métropolitain, the Rotterdam Philharmonic Orchestra, the London Philharmonic Orchestra and The Philadelphia Orchestra – and earlier this year commenced his appointment as Music Director of New York's Metropolitan Opera.