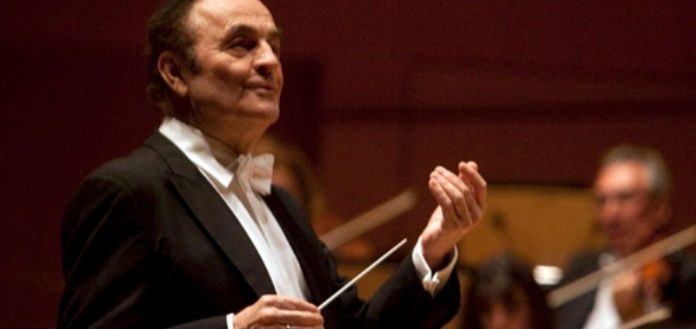 It has been reported today that Montreal Mayor Valérie Plante has requested process be commenced for the potential removal of the 'Order of Montreal' accolade from conductor Charles Dutoit - following his recent serious allegations of sexual misconduct.
"I do not believe that a person with such a heavy bag of allegations can claim this honorary title," Mayor Piante has told her executive committee this week, Radio Canada has reported.
It is understood the Mayor has requested council members begin researching the process for removing such an honor from a recipient whose behavior is later deemed inappropriate.
Dutoit, who served as Music Director of the Montreal Symphony Orchestra from 1977 to 2002, was bestowed the title of 'Great Montrealer' in 1982 - before receiving the 'Order of Montreal' honor in 2016.
As reported previously on The Violin Channel, the 81 year old Swiss conductor has in recent months been accused of at least 10 sexual assaults between 1985 and 2010 - including the alleged rape of a woman in 1988.
The Cleveland Orchestra, Chicago Symphony, Philadelphia Orchestra, Boston Symphony, New York Philharmonic, San Francisco Symphony, Royal Philharmonic Orchestra and the Sydney Symphony have all since issued statements cancelling all upcoming engagements with the conductor.
Dutoit has categorically denied all allegations - dismissing them as 'bewildering and baseless.'
Presumptions of innocent applies.