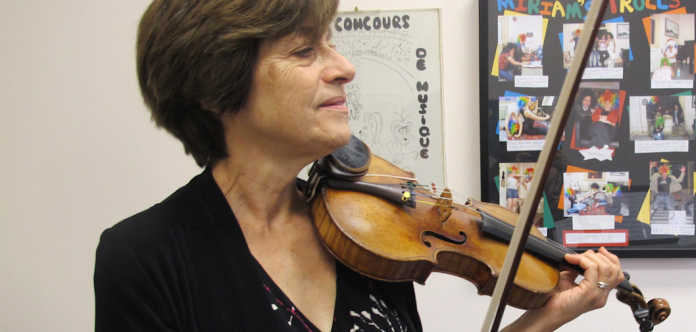 The Violin Channel recently caught up with Romanian-born Israeli violin virtuoso and pedagogue Ms Miriam Fried - jury member of the 2014 International Violin Competition of Indianapolis.
We sat Ms Fried down for a spirited game of VC '20 Questions' - to help gain some fun and fascinating insight into the lady behind the legend.
"Do what you feel passionate about," Ms Fried has told VC "... life is short – you have to do only the things that you really feel are important."

MIRIAM FRIED | NEW ENGLAND CONSERVATORY | VC '20 QUESTIONS' – THE LADY BEHIND THE LEGEND
A student of Alice and Lorand Fenyves, Josef Gingold and Ivan Galamian, Miriam Fried is a former 1st prize winner at the Paganini and Queen Elisabeth International Violin Competitions. She holds a distinguished teaching position at the New England Conservatory, in Boston and has served as Artistic Director of the Ravinia Festival since 1993. Her famed students include: VC 'Young Artists' Tessa Lark, In Mo Yang, Dami Kim and Yoojin Jang.