Midori on Her Debut's 40th Anniversary and What's to Come
In celebration of this milestone, The Violin Channel sat down with the Japanese-American violinist to get an exclusive look into her career
The 2022-2023 season marks the 40th Anniversary of Midori's professional debut, which took place on New Year's Eve in 1982 with the New York Philharmonic and Zubin Mehta — when she was just 11 years old.
Most recently, Warner Classics released a new digital recording of the complete Beethoven sonatas cycle with Midori and pianist Jean-Yves Thibaudet, which the artists will perform in its entirety at Dartmouth College New Hampshire and Suntory Hall, Tokyo. The album will be out for physical release in January, 2023.
The Violin Channel had a chance to chat with Midori amidst her busy schedule to learn about the project, reminisce on her debut, and discuss what she's excited about in the future.
---
It has been 40 years since you made your solo debut with the New York Philharmonic in 1982. How did this incredible opportunity come to you?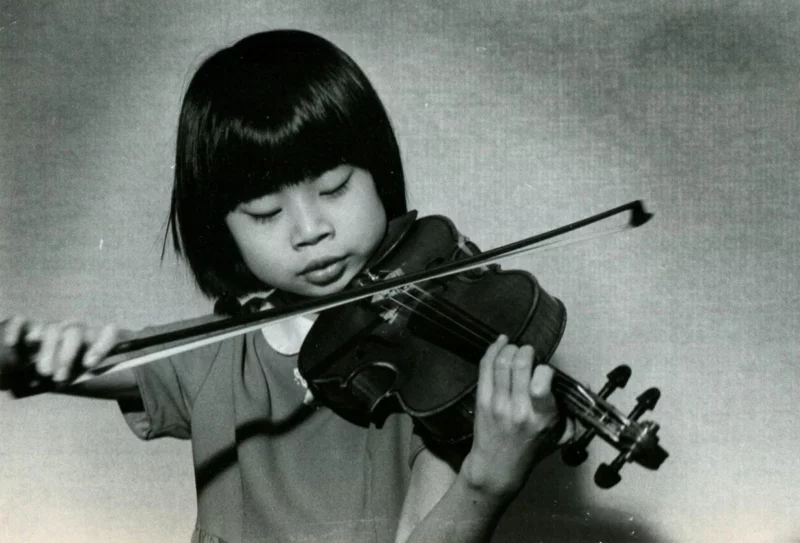 So just several months before that, I had an opportunity to audition for Zubin Mehta, who was the music director of the New York Philharmonic. Just after a rehearsal with the orchestra, I played a few different things for him. It happened in a rather informal way and didn't feel like your typical audition session. Then about half a year later, I was given the opportunity to play with the NY Phil. It was all very exciting.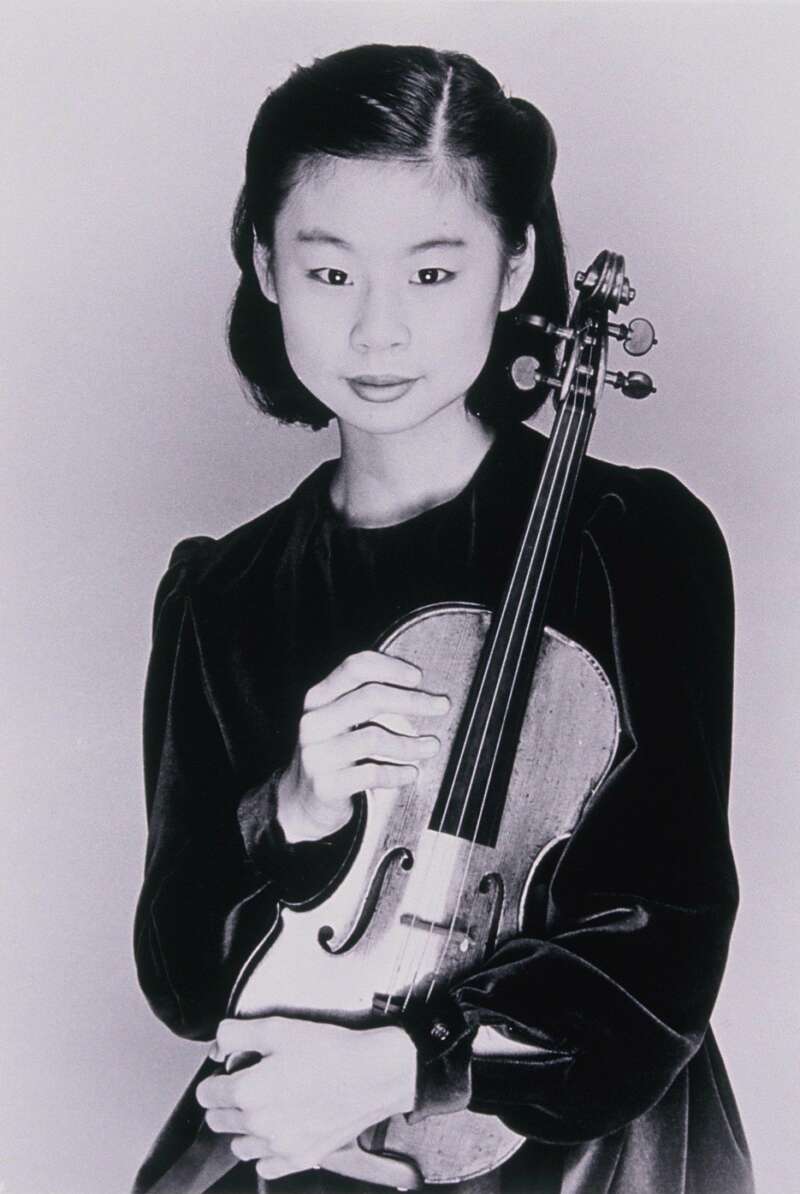 Do you remember what emotions you were feeling as you were about to take the stage?
There was a realization that I do love to perform. That first step that I take to go out on stage is something always very special. That hasn't changed since that debut. It's a wonderful feeling.
How was the industry changed since your debut? What are the aspects that have remained untouched?
There's definitely a major change that's stemming out of technology — whether it's from booking flights or the business side of things to the whole idea of streaming.
I think the way in which one can get excited about the score has remained constant. What music means to me has also been a steady constant.
What does music mean to you?
I guess it's because of music that I'm able to figure some things out. It's because of music that I was inspired to do certain things. It's because of music that I am who I am today.
"Music is the way in which I make sense of the world."
Why is teaching, passing on your experience, and giving back to the younger generation so important to you?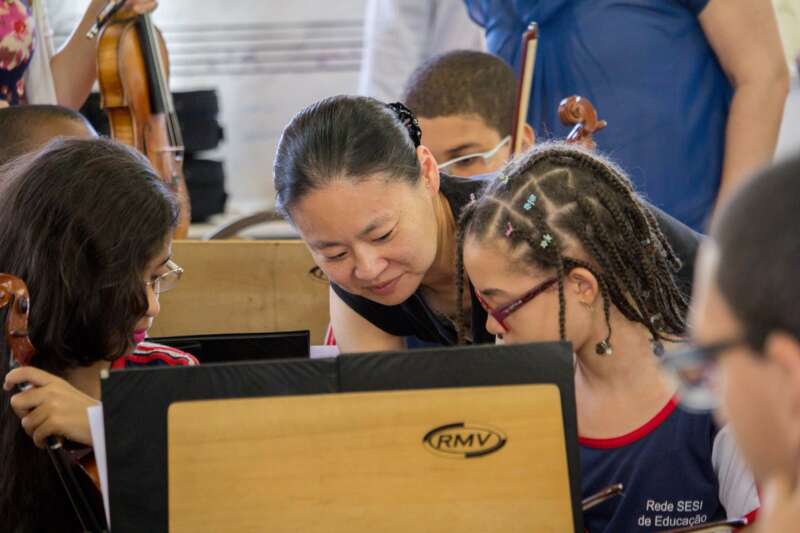 The basic bottom line is that I love to teach and I don't do it out of obligation. It's not just about how to play the instrument, but it's a way of life as well.
But one has to have a very strong sense of responsibility when guiding a younger person. Sharing your experiences and helping the younger generation is not something that you take lightly. 
One must be very, very responsible when working with our future. 
Your newest album, "Beethoven Sonatas for Piano & Violin" with pianist Jean Yves Thibaudet just came out. Can you tell us what inspired you to make these recordings?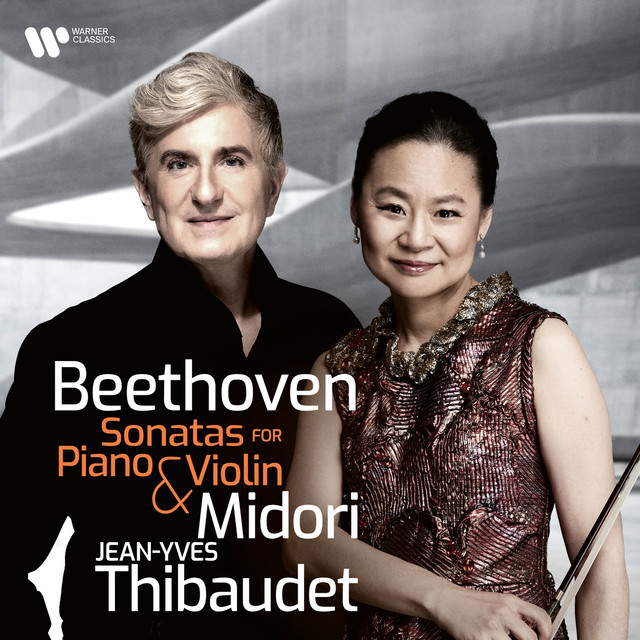 The Beethoven sonatas are just nothing short of amazing. First of all, to be able to do the whole cycle has been an incredible experience.
Secondly, the magic of this music is almost in stark contrast to what we know about Beethoven's life.
"Beethoven's music did so much for us, more than maybe he ever imagined."
What do you hope listeners will take away with them upon listening to the album?
As an artist, I never have a particular wish for the audience. Each member of the audience is unique. They will hear what they will hear, especially because Beethoven's music has a massively different impact on different people.
How did you keep your motivation during the Covid lockdowns?
It was a difficult time for all of us and I think I learned a lot. At some point, I was quite stressed because I don't call myself a technologically savvy person. 
Despite that, I surprised myself and everyone else by doing so much online. Being online didn't actually scare me away from being active. What kept me motivated was workshops for youth orchestra students and all of my students that had to be taught remotely. The challenge with teaching online was, at that point, most of my students went home and were no longer in the US. Because of the time difference from New York, I had to teach either after 10:00 PM or before 9:00 AM.
Also, when lockdowns first happened, I stayed with my mother thinking that it was going to be around a week and then I'd head back to my apartment. 
It was much longer than a week, clearly. It was really nice though because I got to reconnect with New York. I grew up there but then hadn't lived there since I moved out to California.
New York was the city that I hadn't known for quite a while, and this allowed me to reconnect with some roots. 
When COVID-19 first hit, everything went online and most concerts were streamed. As an industry, do you think we should be keeping that up now that we are going back in person?
I have to say that being in person is very, very, very special. I love being in person, but I think we can also embrace technology and work with it to make live concerts more meaningful.
You are also so heavily involved in a number of charitable and humanitarian efforts. Can you tell us about these and why they are so personal to you?
I have a number of non-profit organizations that I started with. The first nonprofit I started, Midori & Friends, which brings music to NYC public school children, is celebrating its 30th Anniversary this year!!
Why multiple? It's because a non-profit organization is very structured. Each organization has one mission. 
To follow through on other ideas, and other missions, you have to start another organization or project, so as not to change the ones that are already doing great work. They're all dear to me and they all inspire each other.
What do you still want to achieve in your next 40 years on the stage?
"There's always so much to discover in a piece of music and it doesn't matter how many times you played it." 
I never, ever, ever felt tired of a piece. I'm very much looking forward to discovering more music. I also look forward to working with living composers and working together to bring life to new works. 
Then there are also always young people, and elderly people, who I can always continue to work with. I love it all and am excited about the future!