Original Mahler Manuscript Sells for New World Record Price
The compete original manuscript of Mahler's Symphony No. 2 in C Minor has sold at auction in London for US $5.68 Million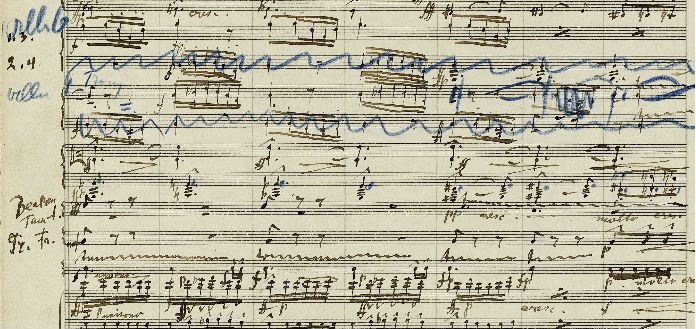 The compete original manuscript of Gustav Mahler's Symphony No. 2 in C Minor has sold at auction in London for US $5.68 Million - the highest price ever paid for a musical score.
Written between 1888 and 1894, the 232-page handwritten manuscript includes the composer's deletions, alterations and annotations.
"The result establishes a new auction record for a musical manuscript … the work retains the form in which Mahler left it, reflecting and revealing the compositional process for the work ...' a spokesperson for Sotheby's has said.
The score was previously owned by US businessman Gilbert Kaplan - who died in January of last year.
In 1987 nine Mozart Symphony original manuscripts were sold at auction for US $3.1 Million.
Robert Schumann's 2nd Symphony original score was sold in 1994 for US $1.9 Million.