Michigan's $100,000 M-Prize Chamber Music Competition Cancelled
It has been announced that the M-Prize Chamber Arts Competition has been terminated and will not return in 2019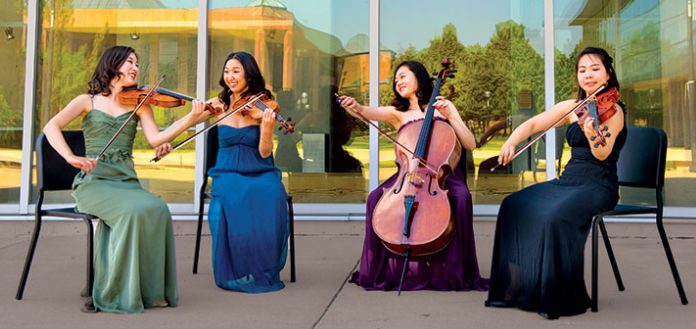 It has been announced today at the M-Prize Chamber Arts Competition, in Michigan, United States, has been terminated and will not return in 2019 - due to a lack of financial sustainability.
Hosted over the past three years by the University of Michigan School of Music, previous 1st prize winners include the VC Artists Calidore String Quartets, the Moscow-based fusion quartet Russian Renaissance - and the Aizuri Quartet.
AIZURI QUARTET | 2018 M-PRIZE CHAMBER ARTS COMPETITION | GRAND PRIZE
"The competition gave chamber ensembles from around the world much-deserved attention and support … but unfortunately, it is not possible to maintain the financial structure needed to continue M-Prize while also supporting the University of Michigan School of Music's own growth in chamber music and its many other disciplines …" Music School Dean David Gier has today said.
"We are profoundly grateful to U-M Office of the Provost and an anonymous donor, both of whom made it possible for the School of Music to run the competition for three inspirational years,"  he has said.