In Memory of American Violinist & Pedagogue Fredell Lack (1922-2017)
Violinist Luke Hsu pays tribute to his late teacher and mentor Fredell Lack who passed away in 2017 aged 95
Pedagogues and music educators can impact the life of students positively and can serve as a springboard towards a professional career in music. Being able to find a teacher as such is not easy, but is always a real honour and pleasure for the students under the wing of said mentor. How was it like to have studied under violin pedagogue Fredell Lack?
Chinese-American VC Young Artist Luke Hsu, longtime student of violin pedagogue Fredell Lack, shares his intimate experience on the topic.
American Violinist & Pedagogue Fredell Lack – In Memoriam (1922-2017)
Growing up, I knew Fredell Lack (Ms. Lack) was a prominent violin teacher in the Houston area, but it seemed impossible to get in touch with her as she wasn't taking in new students at the time. It was not until I played the Bach g minor solo violin fugue for my piano teacher, who was a good friend of Ms. Lack's, that I finally had the opportunity to meet her. My piano teacher immediately called Ms. Lack and requested she must hear me play. I had just turned 10, and I played the fugue for her. I was quite nervous – I have never played the violin for anyone so respected until then. However, despite the nerves, she told me that I had an incredible talent that needed to be developed, and thus, she would take me as her last student.
The first lesson I had with her, she immediately assigned me Bach Concerto No. 2 in E, Mazas etudes, the scale book by Carl Flesch, Kriesler pieces, and exercises by Sevcik. One extraordinary thing in every lesson was that we would go through every etude as if it was a masterpiece. We would not only work on the technique required by the etude but also the phrasing and tone. She would assign me every etude written by Mazas, Dont, Kreutzer, Rode, Fiorillo, Gavinies, etc. There was not an etude that was skipped. I had to memorize everything I learned, including etudes and sonatas.
But apart from the sheer amount of repertoire, Ms. Lack was most interested in what the music had to say without ignoring the technical demands. There were some lessons when she would meticulously go through bowings, fingerings, the technique or her interpretation; there were other lessons when she would ask me what my imagination entailed and how I could convey it better. She was always incredibly patient – I remember we worked on one passage from the Haydn C Major Concerto for two hours to get the spiccato lighter and phrased. I never seemed to test her patience, but she certainly tested mine.
Over the years, I started playing works like Tchaikovsky, Brahms, Beethoven, Glazunov, Sibelius, etc. works that I would have never thought I could play when I first started with her. As the repertoire grew more intense, she followed in its intensity – there was not a single lesson when she believed I was incapable or couldn't strive higher.
There is no doubt that without her in my life, I would not be holding a violin today. She taught me to be inspired by every note and transfer it to the audience. She encouraged my imagination to go wild and not to be afraid of finding my own voice.
A little bit about Fredell Lack:
She was born in Tulsa, Oklahoma to parents of Latvian immigrants. She moved to New York to study violin with Persinger when she was 12 and since then, she never lost her ferocity and compassion for the violin. Some of her New York story highlights include her dates with Isaac Stern and her incredible lessons with George Enescu and Nadia Boulanger. She eventually married the love of her life, Ralph Eichhorn, a gastroenterologist. They were married for 67 years!
She was always extremely generous…even when it came to food and drink. I remember after every lesson, she offered me Coke, orange juice, or sometimes, even a burger.
Her memory was extremely sharp until the last couple of years. However, her long-term memory remained. Last summer, I played for her the entire Bach C Major solo sonata for her, and she gave me a thorough two hour lesson. She was 94. After the lesson, her last words to me were, "Would you like some ice cream?" and I nodded. After a relatively quiet ice cream, she told me, "I still remember when you came into that lesson with the Bach g minor fugue when you were just a boy…I am so proud of you. You have grown so much. Just every time you come to Houston, be sure to visit me. I will always be here for you. You are like my child, and I love you very much." My final words to her were "I love you too."
–Luke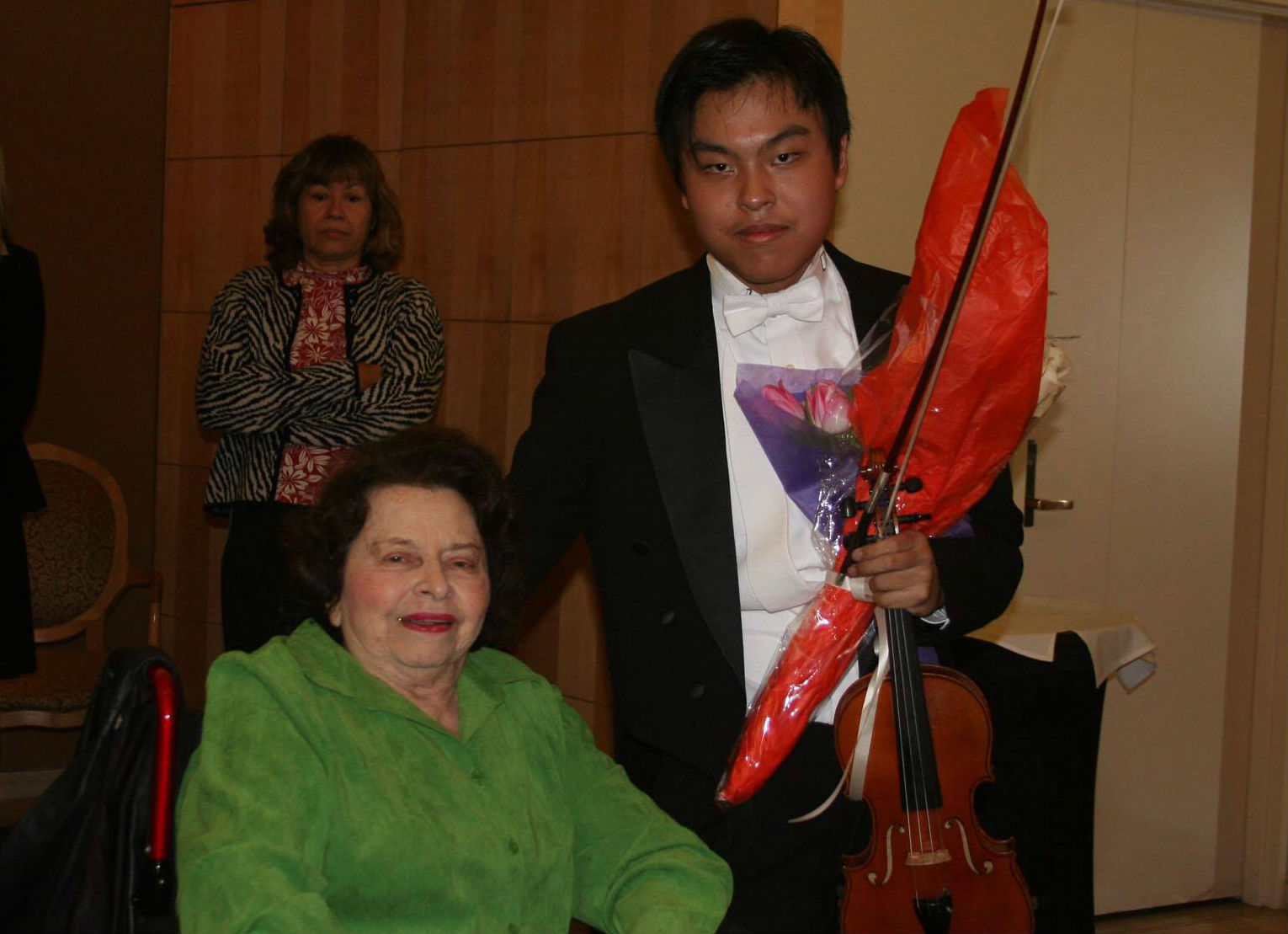 FREDELL LACK & VC YOUNG ARTIST LUKE HSU - 2007, FOLLOWING HIS DEBUT SOLO PERFORMANCE WITH THE HOUSTON SYMPHONY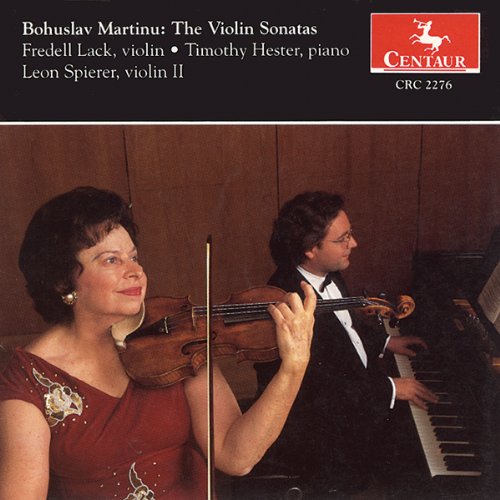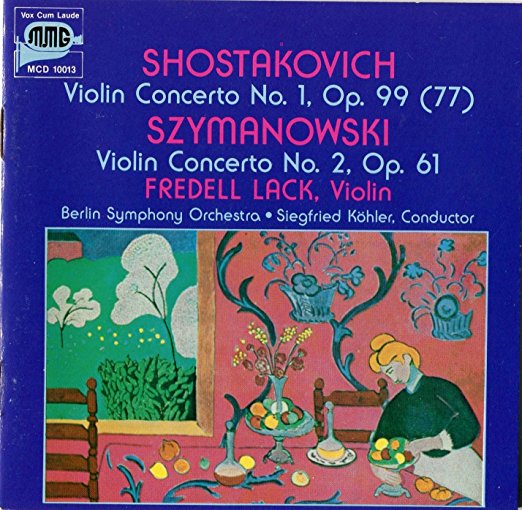 Do you have an idea for a blog or news tip? Simply email: [email protected]
Fredell Lack was an American violinist. Noted as a concert soloist, recording artist, chamber musician, and teacher, she was the C. W. Moores Distinguished Professor of Violin at the Moores School of Music at the University of Houston in Houston, Texas.