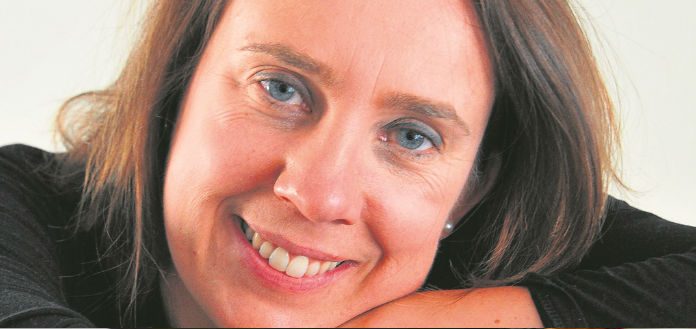 The Violin Channel recently caught up with Royal Birmingham Conservatoire Head of Strings, Dr Louise Lansdown.
In a VC-exclusive guest blog, Louise shares her thoughts on the strong need to be constantly preparing students for the realities of life after conservatory.
"From the word go the Royal Birmingham Conservatoire is focused on professional development and nurturing the individual musician.
I am Head of Strings at the Royal Birmingham Conservatoire, a violist and founder of the ARCO Project, Cecil Aronowitz International Viola Competition and the British Viola Society, but most of all I am passionate about music education and building the future generation of classical musicians.
Preparation for professional orchestral auditions begins the moment you enter the conservatoire, with screened orchestral auditions and sight-reading, alongside instrument and year specific orchestral workshops throughout UG and PG study.
These hone in on excerpt preparation, style, tempi, sound quality and all the other essentials ingredients, comprehensively preparing students for an orchestral job audition.
Orchestral work at the conservatoire covers everything from sessions, contemporary, symphony, chamber, string, opera, pops, baroque – providing a rich and varied cross-section of the orchestral domain.
Concert venues include the brilliant new Bradshaw Concert Hall in the conservatoire, but, also Symphony Hall (home of the City of Birmingham Symphony Orchestra) and Birmingham Town Hall.
Focus on pedagogy and specialized study of teaching methodology is an inherent part of every undergraduate degree with countless placements in schools, music services, the ARCO Project, hospitals, old age homes and direct contact with the community.
Many of our graduates walk into fantastic teaching positions after completing their degrees.
The conservatoire has professional connections with world-class orchestras and chamber ensembles, each with a distinctive collaborative scheme designed to benefit students: City of Birmingham Symphony Orchestra (side by side scheme and one or two year postgraduate course), Birmingham Contemporary Music Group (NEXT a postgraduate qualification that has just been initiated), Birmingham Royal Ballet, Royal Shakespeare Company, Welsh National Opera, Orchestra of the Swan and Sinfonia Cymru.
Royal Birmingham Conservatoire graduates also join Southbank Sinfonia, Sinfonia Cymru, LPO Future First and other organisations providing brilliant platforms to transition from student to professional.
String Quartets in residence include the Castalian and Heath Quartets, with the former generously supported by YCAT, the Young Concert Artist Trust. YCAT also visit the Conservatoire offering assistance and advice to students concerning career opportunities and specific projects.
In the final year of undergraduate study students are required to undertake a Final Project – anything of their choice.
This leaves vast scope for showcasing a specific strength or focus and the lasting impact on a students career is tangible from many of these awesome projects…some examples, CDs, creating an education project, putting on a professional solo or chamber music recital, music theatre – literally anything goes and any venue! So much creative thinking and ingenuity is achieved in this arena.
World-class soloists, chamber musicians and pedagogues share their experiences in master classes, strings workshops and performances throughout the academic year.
In addition, our students are frequently exposed to international travel, presenting at conferences, festivals and initiating and delivering education projects across the world.
Some highlights include the Verbier Festival, International Viola Congresses in Porto, Cremona and Rotterdam, education work in South Africa, South America and China just to mention but a few.
Focus on Performance Health, stagecraft, coping with nerves along with knowledge of medical and therapeutic options for a healthy life as a musician are an integral part of our curriculum. Students are also required to design portfolios, websites and specialized accountants are brought in to deliver lectures on managing money!
In a nutshell, we aim to create an all-encompassing educational experience, allowing each student to develop their strengths, but also achieve a wide and forward-thinking view of the music world and its position within society.
Initiative, passion and very hard work are our core ingredients!
- Louise"