London Symphony Concertmaster Gordan Nikolitch Steps Down After 19 Seasons
Violinist Gordan Nikolitch has stepped down as Joint-Concertmaster of the London Symphony Orchestra - after 19 seasons co-leading the ensemble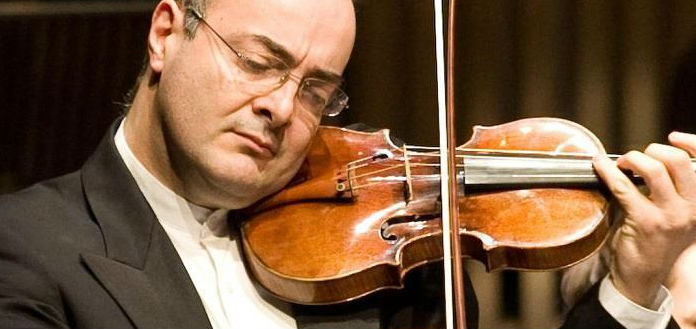 It has been announced that violinist Gordan Nikolitch has stepped down as Joint-Concertmaster of the London Symphony Orchestra - after 19 seasons co-leading the ensemble.
He has indicated he will leave the group to take up a teaching position in Saarbrücken, Germany - and to focus more efforts on his role as Artistic Leader and Concertmaster of the Netherlands Chamber Orchestra.
"The past 19 years have been a period of great artistic strength for the LSO and Gordan has been a hugely successful and well-loved leader in that time," London Symphony Managing Director Kathryn McDowell has said.
"He will be missed at the front of the orchestra by our audiences as well as his close colleagues and friends in the Orchestra and we wish him every success in his new position," she has said.
In recent years, Gordon shared the role with Concertmaster Roman Simovic - who will remain in the position.
The orchestra has indicated they will commence the process shortly for filling the vacated chair.