'Lipinski' Strad Owner Releases Statement Following Violent Robbery and Theft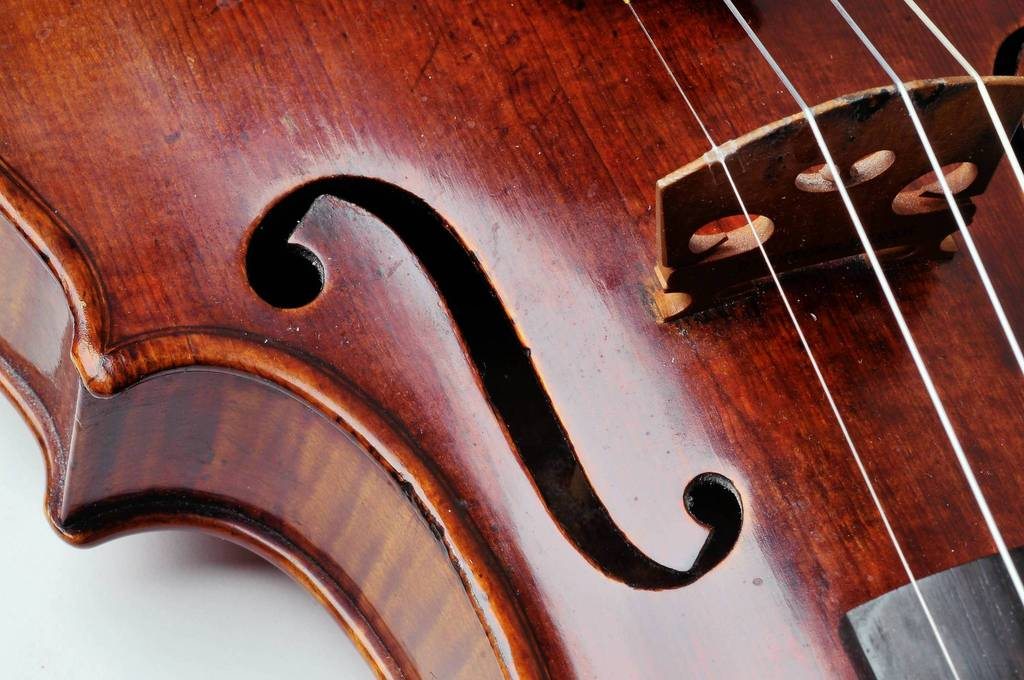 The anonymous owner of the 1715 'Lipinski Stradivarius' violin, violently stolen last Monday from Milwaukee Symphony Orchestra Concertmaster Frank Almond, has released a public statement.
A $100,000 reward has also been offered to anyone who can provide information which results in the safe return of the stolen instrument.
The statement, as listed on Frank Almond's website insidethearts.com, reads as follows:
Due to my devastation at the attack on you, Frank, and the theft of the violin, I feel compelled to write this.

First, I'm so happy that you are safe. I speak to your many friends, whose responses to this event have been so touching. It has been my joy and privilege to own the Lipinski Stradivari in recent years. I have thought of myself more as a guardian of a treasure than an owner, a treasure that needs to be seen and heard. It has been in my family for over five decades, deeply loved and used in performance across the world. As a non-violinist, non-public figure, it has felt more natural to me to remain relatively anonymous. Not expecting the violin to participate in this tendency, I had the good fortune to find Frank to take loving care of it every day and to use his musicality and virtuosity to express his vision with its glorious voice. That he was concertmaster of the MSO was especially appropriate, as another goal was to give Milwaukee the gift of being able to hear the violin frequently. He has also acted as its human face and voice, giving interviews exploring his thoughts and feelings on getting to know this violin. He has put remarkable effort, talent and enthusiasm into making the first modern recordings of the Lipinski. It was a joy for me to feel so welcomed by Frank to write some of the historical essays for the website of "A Violin's Life." All this he has done in exemplary, energetic fashion and for all of it I am grateful. I am even more grateful that his terrible experience on the night of Jan. 27 did not result in permanent injury. I had left the concert hall just a few minutes earlier and thinking of what then happened so quickly is very painful.

As a child overhearing long, expert practice sessions on the Lipinski, I didn't realize that it was exceptional. To me, that was just how violins sounded. Understanding its capabilities came later: the pure, strong voice, clear, light and dancing, dark, brooding, poignant, tender, ebullient, expressing any emotion the player was feeling. Its loss is devastating.

Perhaps it's appropriate to say also that I'm not part of any upper echelon, musical or other, just a person who loved her family violin with all its memories and three hundred years of history more than the many opportunities to sell it. My heart is broken.

I am very grateful for all the help given by the Milwaukee Police and other law enforcement organizations, the MSO, and those who are offering the reward. If anyone knows anything and can help, I appeal to them to come forward.
Frank, I could never have guessed that after all you have done, you would be physically attacked. I'm so sorry.

Char
Mr Almond was attacked with a stun gun and robbed of the instrument, his bows and case in a parking lot near the Wisconsin Lutheran College, in Milwaukee, just before 10.30pm on Monday 27th January 2014.
The instrument is believed to be conservatively valued in excess of USD $5 Million, yet the FBI have warned the assailants that selling the instrument anywhere in the world, near market value will be impossible.
The suspects are described as a man and a woman – and it's believed they fled the scene in a late 1980s or early 90s maroon Chrysler or Dodge minivan.
Any information please urgently contact Milwaukee Police on +1 414-935-7360 or the Milwaukee Symphony Orchestra on +1 414-226-7838.