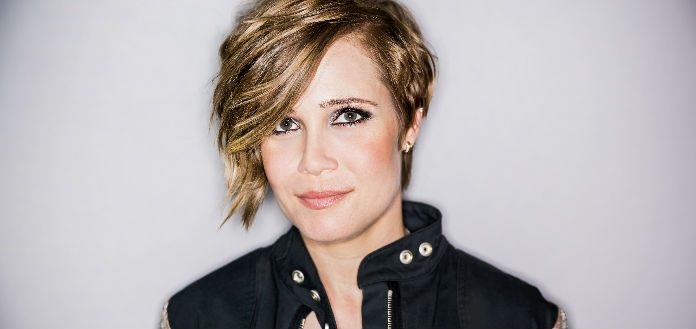 The Violin Channel recently caught up with acclaimed American-Canadian new music advocate, violin virtuoso Leila Josefowicz.
In a VC-exclusive blog, Leila shares her approach for ensuring a successful and fruitful collaboration with a living composer:
"It's been an incredible voyage thus far working with some of the great minds of contemporary music.
Working with each one has been like entering a whole new and different solar system.... and discovering an aesthetic and mindset that is different from any other.
It's been a true inspiration to work with creators and share thoughts and ideas.
In my training I knew the great composers of our past at such a distance, and was educated and enlightened on different interpretations and traditions of their works, based on the time in which the piece was written, and the history of the composer and how they were trained and educated.
In working with living composers, I get the excitement and inspiration from doing all of this, but in real time, in the moment, and collaborating in a way that actually affects the outcome of how the piece is created and born.
I can't think of a more gratifying way to make music than this...
When I'm working with a composer, I consider myself the interpreter and the messenger.
If I have an idea to contribute, I never do it before I see the majority of it, if not the whole piece, because one has to see the big picture and digest it before you can comment.
And if I feel it necessary to give a comment, I only do it if it really feels essential musically to the outcome of the piece. In other words,  I would never change notes because they feel awkward or change a passage because it is uncomfortable, only actually impossible to play.
If I think the message of the music can be better served in a different way, then I feel a certain responsibility to say something.
But it has to be done in the most respectful way. I start off by saying, if you disagree and think this is not the right approach, please just instantly disregard what I'm about to say, but here it is:...
-Leila"