La Maestra Announces Second Edition of Competition for Female Conductors
Open to women all around the globe and of any age, the competition will take place at the Philharmonie de Paris from March 3-6, 2022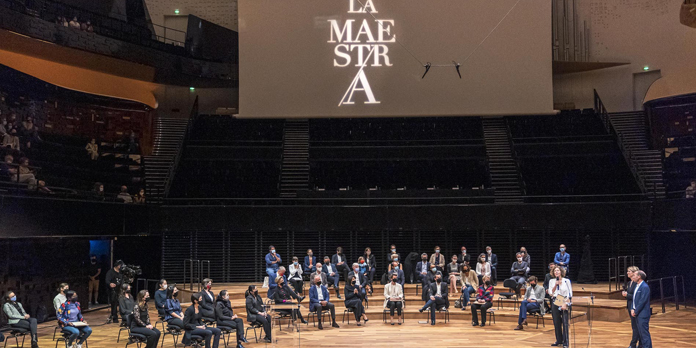 La Maestra, the International Competition for Women Conductors established by Philharmonie de Paris and the Paris Mozart Orchestra, will open another round of applications.
Applications will open on March 8, in celebration of International Women's Day, and will close on September 3, 2021.
Although many women are becoming more prominent figures in classical music, discrimination and sexism are unfortunately still occurring for many others. It is La Maestra's goal to provide opportunities for women in music.
Applicants will showcase their strengths and individuality by conducting music from the 18th-20th centuries as well as contemporary works.
Past winners include Rebecca Tong of Indonesia, Stephanie Childress of England, and Lina Gonzalez-Granados of Colombia.