VC GIVEAWAY | Win 1 of 5 Newly-Released Signed Kyung Wha Chung 'Beau Soir' CDs [ENTER]
Enter now to win 1 of 5 newly-released signed Kyung Wha Chung 'Beau Soir' CDs - courtesy of our good friends at Warner Classics
To help celebrate the international release of violinist Kyung Wha Chung's new album Beau Soir, The Violin Channel in conjunction with Warner Classics, is this week giving away 5 fresh-off-the-press personally-autographed CD copies.
KYUNG WHA CHUNG & KEVIN KENNER | DEBUSSY | BEAU SOIR | WARNER CLASSICS | 2018
Recorded with acclaimed American pianist Kevin Kenner, the disc contains Franck's Violin Sonata in A Major and Faure's Violin Sonata in A Major – plus Debussy's Preludes and Beau Soir, Faure's Berceuse and Franck's Mass in A Major.
"When my album Con Amore was released 35 years ago, I took inspiration for the repertoire from the birth of my first child … and now for my new 2018 release Beau Soir my inspiration lies in the anticipation of the arrival of my grandchild …" Ms Chung has told The Violin Channel.
"Beau Soir is my gift to mothers everywhere … and their beloved infants," she has said.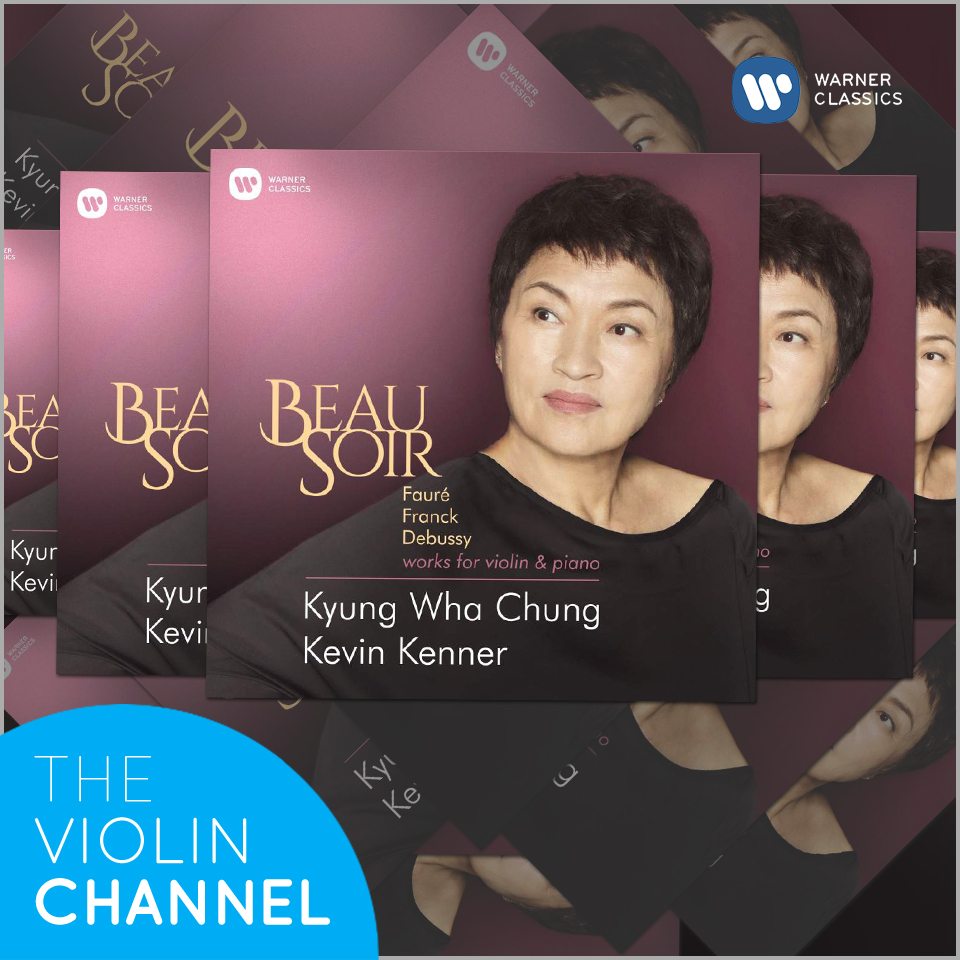 Enter to Win: http://s.heyo.com/75cfce
Entries Close: 17th May, 2017.
Track previews available now on Amazon and iTunes: