Kronos Quartet Welcomes New Cellist
Cellist and composer Paul Wiancko will join the string quartet in 2023, succeeding Sunny Yang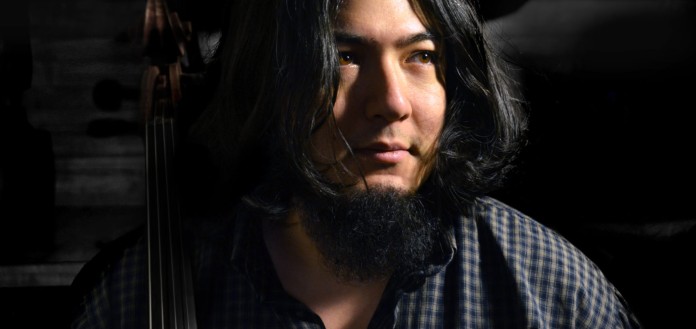 San Francisco's Kronos Quartet has announced that cellist Paul Wiancko will join the group in February 2023. He will succeed cellist Sunny Yang, who will be leaving her post at the end of January 2023 to pursue other projects after holding the position for ten years. 
Wiancko has worked with the Kronos Quartet before as a guest cellist on tour and is also an accomplished composer, having recently been featured in The Washington Post's "22 for '22: Composers and Performers to Watch" list. 
Additionally, the 38-year-old has worked with artists including Midori, Yo-Yo Ma, Nico Muhly, Chick Corea, Jóhann Jóhannsson, Max Richter, and Norah Jones. Wiankco performs on a 2010 Mario Miralles cello.
"I am absolutely thrilled to become a member of the Kronos Quartet! The mere thought of joining an ensemble that has had such a profound impact on my musical life evokes feelings that are impossible to put into words," Wiancko said in the press release. 
"I am proud to get to draw from my experience as a cellist, chamber musician, educator, and composer to help the Kronos Quartet continue to inspire young musicians, advocate for composers around the world, and provide a glimpse into the musical landscape of the future — in short, all of the things they have already done for me," he added.
Also comprising violinists David Harrington and John Sherba, and violist Hank Dutt, the Kronos Quartet was formed in 1973 by Harrington and since then, has become a leading ensemble in contemporary music as well as film. At 28 years old, Yang joined the group in 2013 and became the quartet's fifth cellist.
"We thank Sunny for 10 fabulous years with Kronos! Sunny's elegant, incisive playing has anchored our concerts, recordings, and rehearsals," Harrington said as the quartet's artistic director. "She led us into the iPad era; her ease with all of our composers and her indelible contributions to 50 for the Future have permanently influenced the music of Kronos. We all wish Sunny the very best in the future.
"We welcome Paul to Kronos! We look forward to soaring into the future with the catalytic, super-charged vitality of Paul's playing. It will be so much fun to explore the vast world of music together with Paul. There are so many cool adventures ahead."