Conductor Kirill Karabits Appointed New German Weimar Opera Music Director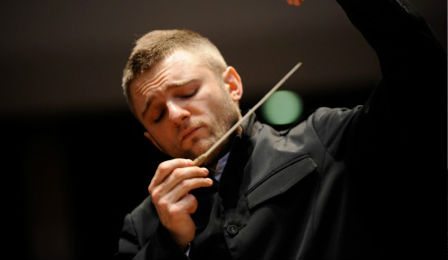 The Deutsches Nationaltheater and Staatskapelle Weimar, in Germany has today announced the appointment of Ukrainian conductor Kirill Karabits as the new General Music Director and Principal Conductor – commencing August 2016.
"When I first worked with the Staatskapelle, I immediately felt a very special chemistry ..." the 38 year old has said, " … returning to conduct, I realised that this chemistry wasn't just with the musicians of the orchestra, but it was also with the singers, the choir, and the management as well."
Karabits currently also serves as Chief Conductor of the Bournemouth Symphony Orchestra - and as Artistic Director of the I Culture Orchestra, in Poland.
He will replace current General Music Director, Swedish conductor and composer Stefan Solyom - who has held the position since 2009.