Maestro Ken-David Masur Named New Assistant Conductor of Boston Symphony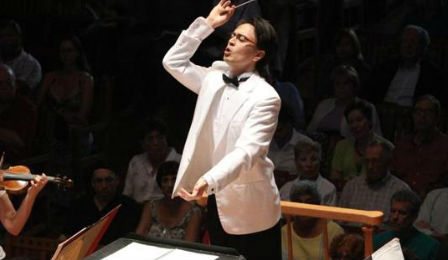 The Boston Symphony Orchestra has announced Ken-David Masur – son of famed conductor Maestro Kurt Masur, as their new Assistant Conductor.
37 year old Masur currently serves as Principal Guest Conductor with the Munich Symphony and Associate Conductor of the San Diego Symphony – and previously served as Assistant Conductor of the Orchestre National de France and Resident Conductor at the San Antonio Symphony.
In 2010 Ken-David Masur was one of three finalists in the London Symphony Orchestra's 'Donatella Flick Conducting Competition' - and in 2011 was the recipient of the coveted 'Seiji Ozawa Conducting Fellowship', at Tanglewood.
He will commence his Boston Symphony appointment at the beginning of the 2014/2015 season - for an initial two-year term.