Juilliard Launches New Behind-The-Scenes Smart Phone App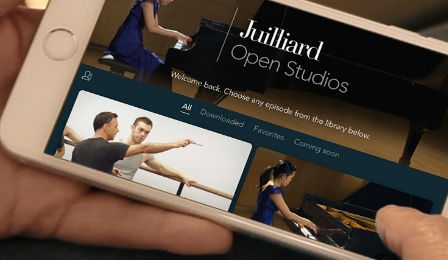 The Juilliard School has today announced the release of a new subscription-based smart phone and ipad app offering users a unique behind-the-scenes look into the New York Conservatory's music programmes.
'Juilliard Open Studios', available for download in both English and Chinese, was designed to connect users through a series of webisodes - featuring content from the school's classes, rehearsals and coaching sessions.
"This new app not only allows arts lovers to glimpse daily life at Juilliard —it also signals the school's broader commitment to becoming a global source for arts education and appreciation," Juilliard President Joseph W. Polisi has said.
The initial app download is free, and will launch with seven webisodes - featuring Juilliard alumni and faculty members pianist Emanuel Ax and playright Tony Kushner.
Each user will have access to one episode for free - with the remaining content available for a US $7.99 monthly subscription.