Violinists Judith Ingolfsson & Vadim Gluzman Appointed to Peabody Institute Faculty
The Peabody Institute has announced the appointment of violinists Judith Ingolfsson and Vadim Gluzman to their violin teaching faculty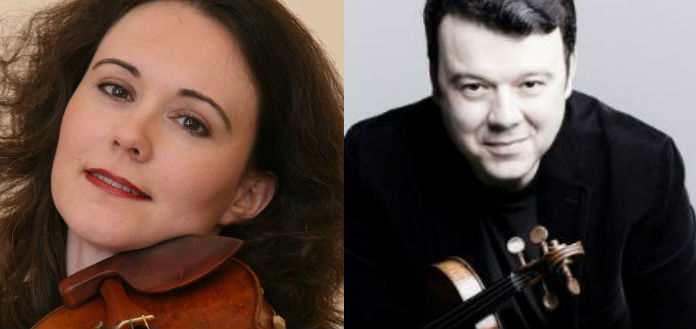 The Peabody Institute of Music, at the Johns Hopkins University in Baltimore, has today announced the appointment of violinists Judith Ingolfsson and Vadim Gluzman to their violin teaching faculty.
Judith, along with her Ingolfsson-Stoupel Duo partner, pianist Vladimir Stoupel, will commence as Guest Artists during the 2018-2019 academic year - and Judith will begin studio teaching at the Conservatory in September 2019.
Vadim will commence his new role as Distinguished Artist in Residence at the beginning of the 2018-2019 academic year - where he will teach a private studio, coach ensembles and present public master classes.
"It is an honour for me to join the distinguished faculty of the Peabody Conservatory ... I look forward to working with the faculty and leadership team to empower our students - and help them achieve their maximum potential," Judith, who currently serves a teaching professorship at the Stuttgart Hochschule für Musik, has said.
"I am extremely pleased and excited to be joining the Peabody Institute ... for me, teaching is an essential part of the artist's life, and I am very much looking forward to sharing my experiences with students and to working together with wonderful colleagues at this world-class conservatory," Vadim, who has performed with many of the world's leading orchestras including the Chicago Symphony, London Symphony and the Munich Philharmonic, has said.