Hannover's Joachim Competition Announces New Co-Artistic Directors
The Joseph Joachim International Violin Competition has announced the appointment of violinists Antje Weithaas and Oliver Wille as its new Co-Artistic Directors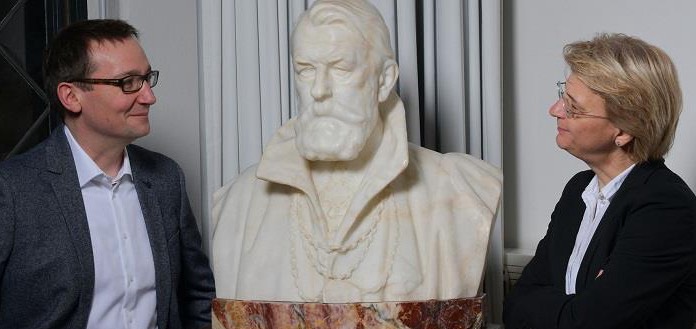 The Joseph Joachim International Violin Competition, in Hannover, Germany, has this week announced the appointment of violinists Antje Weithaas and Oliver Wille as its new Co-Artistic Directors.
The announcement comes following a number of nepotism allegations were leveled at the competition's long-standing Artistic Director Krzysztof Wegrzyn - during the 2018 competition.
"It is of great importance to Stiftung Niedersachsen to preserve the competition, develop it further, and take it into the future … with Antje Weithaas and Oliver Wille, we will achieve just that,' the Lower Saxony State Cultural Foundation General Secretary Lavinia Francke has said.
Antje Weitaas, the competition's 1991 1st prize winner, currently serves on the teaching faculty of the Hanns Eisler Conservatory of Music in Berlin - and as Artistic Director of the Camerata Bern.
Oliver Wille is a founding member of the Kuss String Quartet - and currently serves on chamber music teaching faculty at the Hannover University of Music.