JOBS | Kun, London - 'Marketing and Administrative Coordinator' Position [APPLY]
Kun is currently accepting applications for a newly-created full-time 'Marketing & Administrative Coordinator' position in the company's London office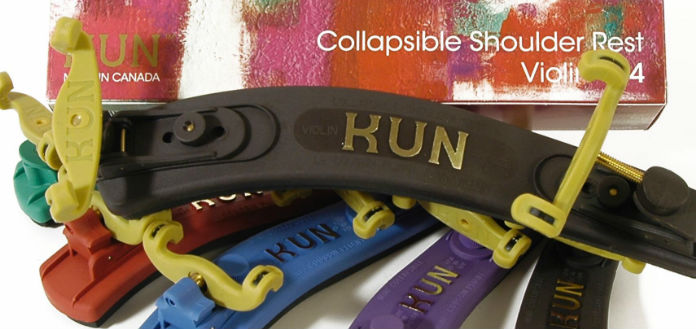 Kun, the leading manufacturer of violin and viola shoulder rests, is currently accepting applications for a full-time 'Marketing and Administrative Coordinator' position in the company's London office.
Reporting directly to the Managing Director, the successful candidate will develop and promote the Kun brand online and offline, stimulate sales growth - and undertake administrative and market research tasks.
"I need a self-starter who shows initiative and doesn't wait around to be told what to do …" Kun Managing Director Juliana Farha has told The Violin Channel.
"You'll be responsible for developing and promoting the Kun brand on- and offline, coordinating all aspects of our marketing program … from dealing with translators, designers and media channels to managing our website content … and becoming our voice on social media …" she has said.
"As the new Managing Director, I'm keen to expand our product line, our market reach and how we engage with customers … in short, there's plenty of room to grow for anyone who wants to come along for the ride."
Applications to be received by Thursday 29th of March, 2018.
For full job description and application details, email: [email protected]