JoAnn Falletta to Conduct Kennedy Center 50th Anniversary Celebration
The Kennedy Center's 50th Anniversary will start on September 14 with a re-launch of live, full-scale productions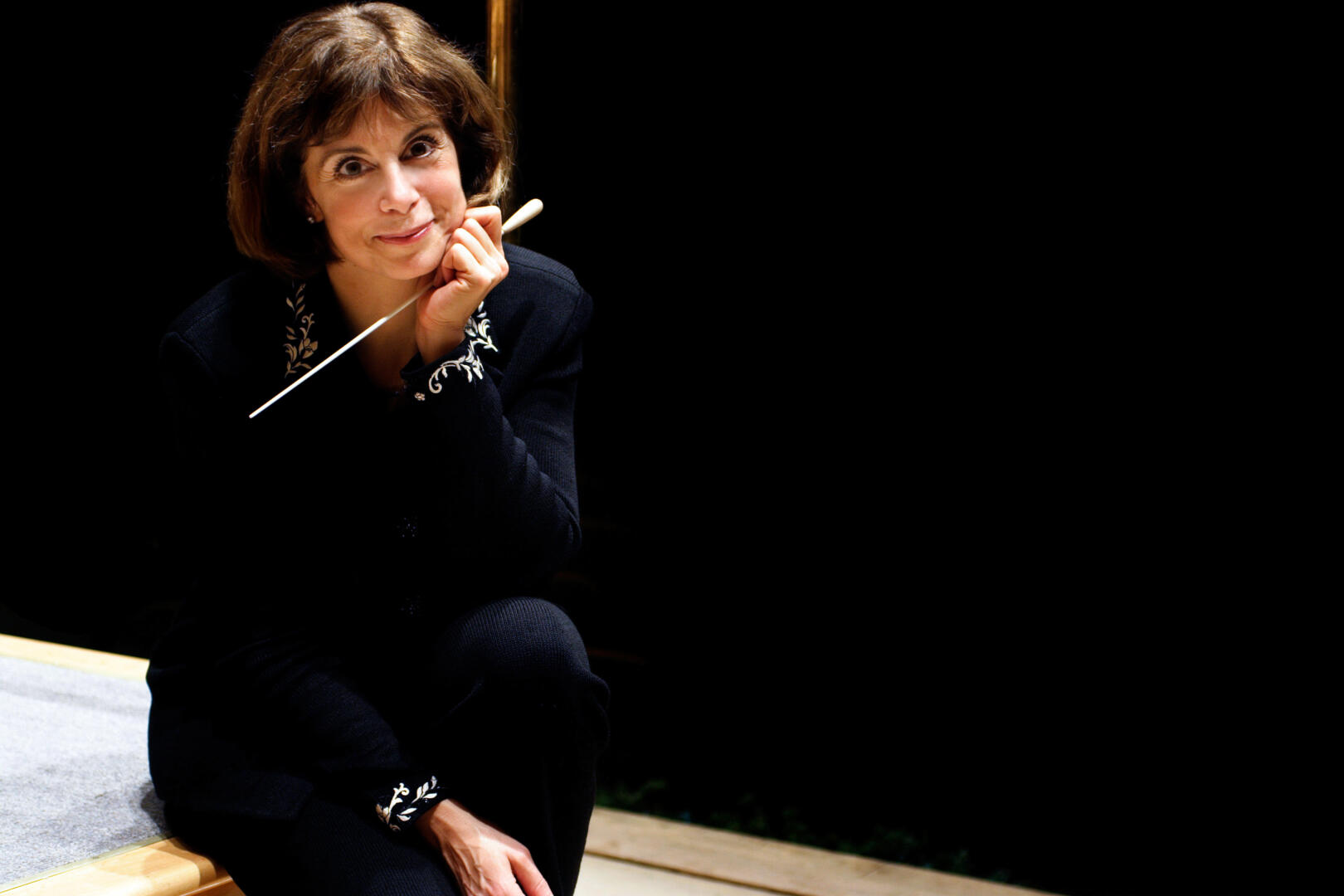 Along with Steven Reineke and Thomas Wilkins, American conductor JoAnn Falletta was selected to lead the National Symphony Orchestra (NSO) in the 50th Anniversary Celebration Concert.
The concert is modeled on the Kennedy Center's 1962 fundraising telecast "An American Pageant for the Arts," which was hosted by Leonard Bernstein. The evening will honor Bernstein in two other ways: in the early days of her career, Falletta studied with Bernstein, and the program will feature his Candide Overture.
Also on the program is a performance of Mendelssohn's Violin Concerto by VC Artist Ray Chen, Rachmaninoff's "Spring Waters" featuring soprano Renée Fleming, and "Somewhere Over the Rainbow" with Fleming and Broadway singer Kelli O'Hara.
Falletta is currently the Music Director of the Buffalo Philharmonic, Music Director Laureate of the Virginia Symphony Orchestra, Principal Guest Conductor of the Brevard Music Center, and Artistic Adviser to the Hawaii Symphony and the Cleveland Institute of Music Orchestra. When Falletta took the role in Buffalo, she became the first woman to lead a major American ensemble.
"I am thrilled to be part of this important milestone in the arts of our country," says Falletta. "The Kennedy Center's 50th birthday is a wonderful moment to celebrate the Center's illustrious history."