Colombia's Bogotá Philharmonic Appoints New Music Director 
Swedish conductor Joachim Gustafsson will assume the role, effective July 1, 2021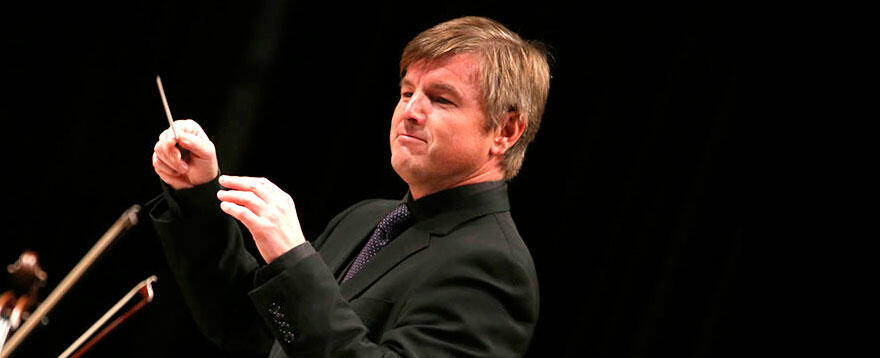 Gustafsson's position was confirmed after a secret ballot vote, based on a 10 candidate short-list created by the orchestra's management. The position had not been occupied since 2018, with Spanish conductor Josep Caballé-Domenech.
Since 2011, Gustafsson served as a regular guest conductor of Bogotá Philharmonic Orchestra. He is also a mentor in DIRIGENT, a conducting program aimed to provide female conductors opportunities to develop their skills with major orchestras.
Gustafsson made his operatic debut with Verdi's "Otello" at the Royal Swedish Opera in Stockholm and has since directed many esteemed Scandinavian opera houses and orchestras — including Gothenburg Symphony Orchestra, Staats­theater Darmstadt, Ulmer Opera, Danish National Opera, Odense Symphony Orchestra, and the Copenhagen Philharmonic. 
"It is a great honor to announce that I have been appointed Director Titular by my dear Orquesta Filarmónica de Bogotá," reads Gustafsson's Facebook post. "We have been playing together for almost 10 years and I am so looking forward to continuing the relationship with my wonderful colleagues in the orchestra."