'Jascha Heifetz: Los Angeles Concerts' Double CD Set Winners Announced
And the winners are in! The following 5 lucky VC members will each be receiving a 'Jascha Heifetz: The Legendary Los Angeles Concerts' double CD set
And the winners are in!
The following 5 lucky VC members will each be receiving a Jascha Heifetz: The Legendary Los Angeles Concerts double CD set – courtesy of Rhine Classics.
Recorded live and unedited in 1963 and 1964, the double disc set contains never-before-broadcasted performances of the legendary virtuoso's Brahms Double Concerto with Gregor Piatiagorsky, Leonard Bernstein and the New York Philharmonic – and Beethoven Violin Concerto with Zubin Mehta and the Los Angeles Philharmonic.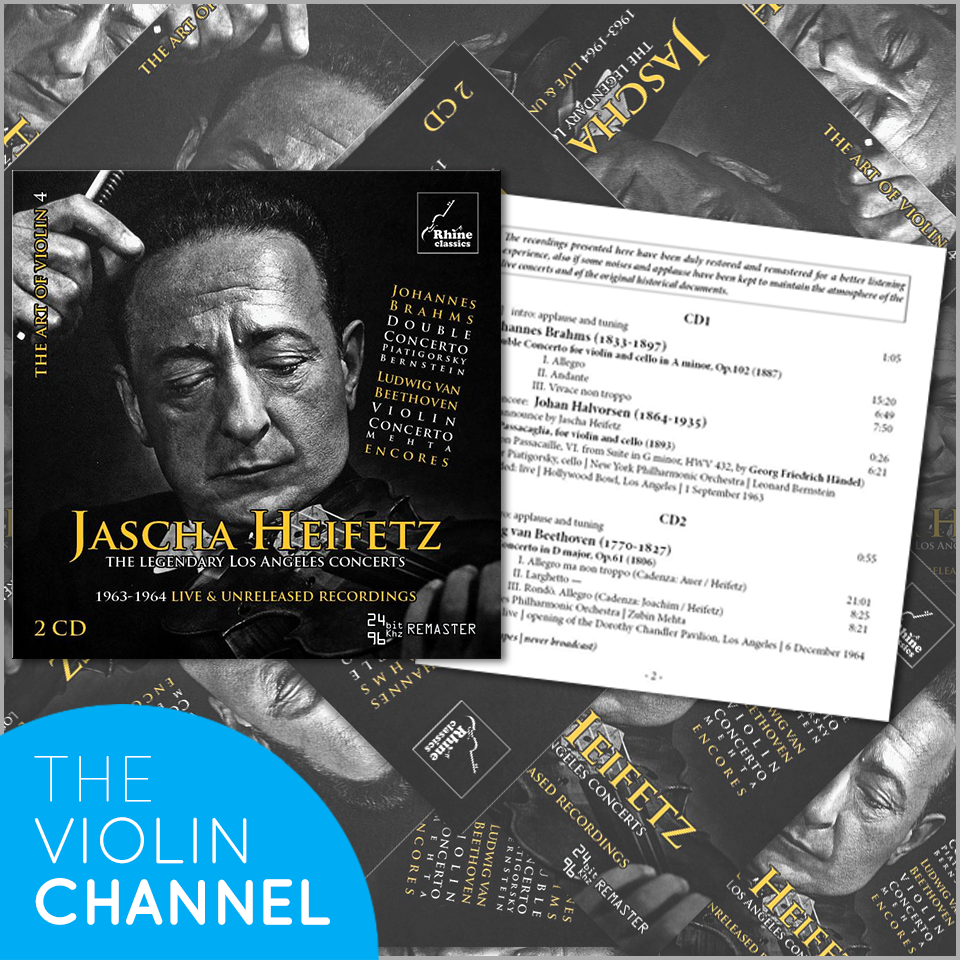 Alexis Browne from the United States
Natalie Lee from Switzerland
Sophia Christina Lloyd from the United Kingdom
Jayson Chan from the United States
Amanda-Ann Lea from Canada
Congratulations to our winners and please stay tuned for more exciting VC giveaways.