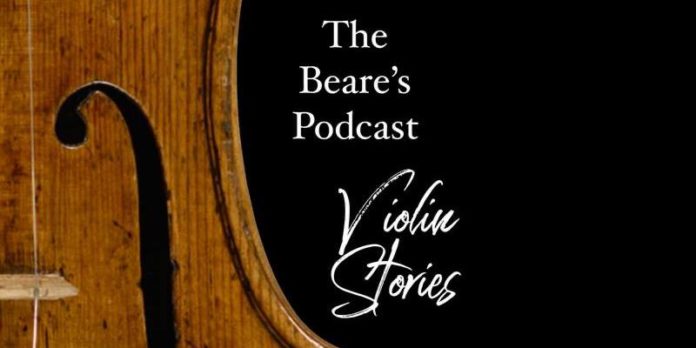 Leading international violin dealer J & A Beare, in London, present the newest episode of their acclaimed podcast series, 'The Violin Stories'.
Hosted by Managing Director, Simon Morris, the wide ranging audio series features the stories of players, collectors, patrons and luthiers.
In this the seventh episode, acclaimed luthiers Peter Greiner and Robert Young discuss the art of violin making.
J & A BEARE'S VIOLIN STORIES | Violin Stories With … Conductor Alan Gilbert [EPISODE 4]
J & A BEARE'S VIOLIN STORIES | Violin Stories With … Australian Chamber Orchestra's Richard Tognetti & Satu Vänskä [EPISODE 5]
J & A BEARE'S VIOLIN STORIES | Violin Stories With … Expert Steven Smith & Philanthropist Jonathan Moulds [EPISODE 6]