Violinist Itzhak Perlman To Launch New Multi-Media Concert Tour
Primo Artists has announced the upcoming premiere of 'An Evening with Itzhak Perlman' -- a new intimate multi-media concert program featuring luminary violinist Itzhak Perlman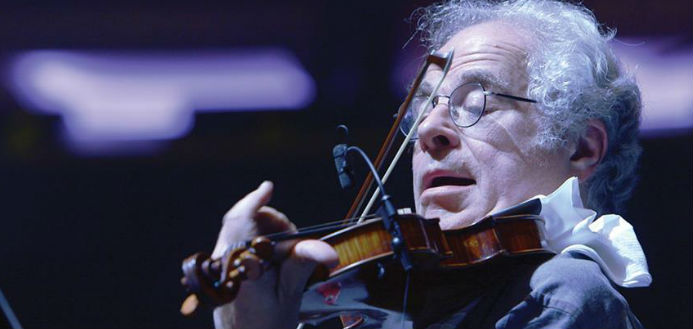 Primo Artists in New York has this week announced the upcoming premiere of An Evening with Itzhak Perlman -- a new intimate multi-media concert program featuring luminary violinist Itzhak Perlman.
The concert event, set to premiere on May 11th in Kansas City with pianist Rohan De Silva, will include anecdotes and video footage from the violin virtuoso's legendary career.
"This new program is the culmination of many years of Itzhak Perlman being urged to share the story of his life and career through anecdotes, musical pieces and personal photos from his archives ...." Primo Artists President Charlotte Lee has told The Violin Channel.
"It will be a first-ever experience for audiences to learn more about the extraordinary 13-year-old boy who became a household name over 60 years ago ... I am delighted that we will take this unique and special program to audiences around the world very soon," she has said.
An Evening with Itzhak Perlman will premiere on May 11th in Kansas City as part of the Harriman-Jewell Series - before continuing to State College, Davis, Palm Desert, Mesa and New Brunswick.