International Society of Bassists Names Inaugural Jane Little Scholarship Recipient
Cleveland bassist Jamie Park will receive $10,000 towards her studies at Northwestern University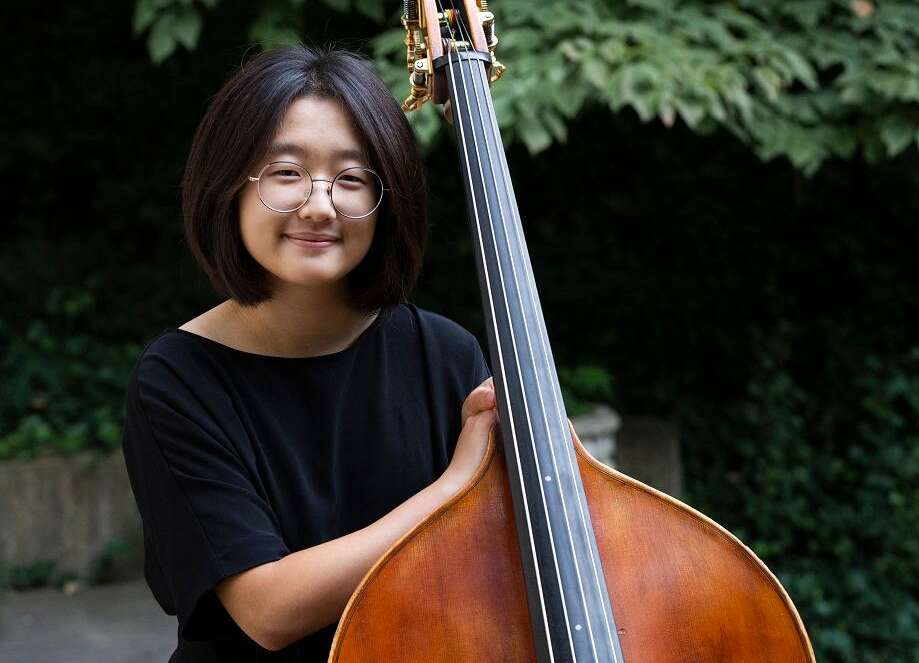 The International Society of Bassists (ISB) has launched a new scholarship for 2022, named in honor of Jane Little. A bassist at only 4'11'' in height, Little is remembered as the longest-serving member of any American professional orchestra: she played in the Atlanta Symphony Orchestra for a total of 71 years.
The scholarship carries a value of $10,000 and recognizes an outstanding female bassist who is entering their tertiary study. In 2022, the scholarship has been awarded to Jamie Park of Cleveland, Ohio.
Park currently studies with Tracy Rowell in the pre-college program at the Cleveland Institute of Music. This fall she will move to Northwestern University, where she will study with Andrew Raciti.
Park is currently a member of the National Youth Orchestra of the USA, a finalist in the 2021 National YoungArts Foundation Competition, the 2020 winner of the Cleveland Institute of Music Preparatory Concerto Competition, and the Suburban Symphony Orchestra Young Soloist Concerto Competition. She also served as the principal bass of the Cleveland Orchestra Youth Orchestra between 2017 and 2020.
"The panel would like to congratulate all applicants for the artistry, integrity, and purposefulness of their applications," said Tom Knific, the chair of the selection committee. "We were all very moved by this process."