Violist Hsin-Yun Huang Shares Advice on the Advantages of Team Teaching
"What are the considerations when teaching a student as part of a team?" We threw the question over to Juilliard School pedagogue and violist, Hsin-Yun Huang, for her experience and advice.
Music is a collaborative experience and the concept of team teaching is not unfamiliar to many. Team teaching refers to a shared partnership where teachers would combine studios to develop a system of shared resources and knowledge within a safe and open environment to encourage a rich learning experience for their students. VC reader Jeremy wanted to learn about the benefits of team teaching and team learning.
Have you experienced learning in an environment of team teaching? What are your thoughts on this partnership system of learning? Please let us know in the comments below. We're all keen to learn more from you.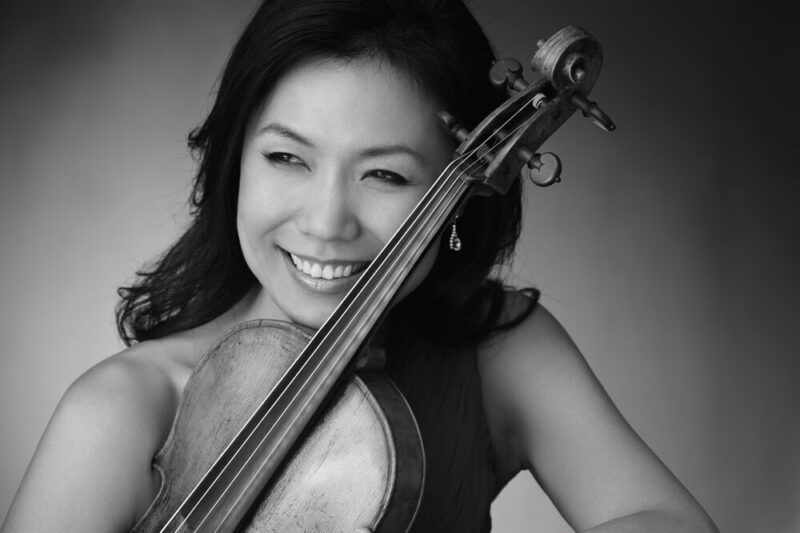 Violist Hsin-Yun Huang Shares the Benefits of Team Teaching
Dear Jeremy,
The art of teaching lies in not only a teacher's expertise and experience, but also in that unique chemistry between the mentor and the student. There is not a single day when I don't feel extraordinary gratitude towards the teachers of my past who have been more than generous. Those teachers included my own father, Felix Chen (ex-principal conductor at the Taipei City Symphony), David Takeno, Peter Norris, Yehudi Menuhin, Michael Tree and Samuel Rhodes.
At the Juilliard School I now work within the ACHT Studio, which comprises about 25 students this year. It is the brainchild of the legendary viola pedagogue Heidi Castleman. When she was asked to join the Juilliard faculty back in the 90's, she was still living in Florida, and as a commuting teacher she asked Brentano String Quartet violist Misha Amory to share the studio with her. The studio grew quickly and soon Mr. Steven Tenenbom and myself were also partnering with Ms. Castleman. We each have our own students as well as having the privilege of partnering with each other.
Working with Ms. Castleman is an incredible honor. She is not only one of the wisest and most patient people, but her forward thinking and vision has built a much-needed community for our viola students within the larger Juilliard community. One of the many pros of team teaching is that during the valuable hours of Studio Class each week the students are invited to perform in a safe environment and the teachers take turns working with each other's students. This allows the most incredible learning experience for everyone. Instead of isolated studio teaching, teachers now have a peer group and can benefit richer contemplation from more than one minds. The ACHT Studio is a big viola family that is defined by every one of its violists.
Currently, I have three separate team-teaching arrangements, each with a different combination and environment. I find the success rate is largely dependent on two factors -- healthy and active communication between the teachers, and the willingness for the student herself to be the leader in planning. The teaching can be organized in many ways. One teacher can focus more on technique while leaving the other to spearhead repertoire; alternatively, we can plan to keep repertoire somewhat separate between the teachers during the student's early learning stages. This is all to ensure that everyone can work most efficiently, rather than getting conflicting opinions. The age of the student also matters. In general, the more mature students seem more able to thrive on two mentors. However, I find it important never to take anything for granted. When it comes to talented creative minds, one glove definitely doesn't fit all hands, which just underscores the importance of the teacher dialogue. As needs change, the system needs to adapt in order to keep giving the greatest benefit.
Perhaps the bigger message I hope to share is that finding and working with a mentor should not be like shopping.
The most successful relationships depend on unconditional love and trust between the students and the teacher.
I hope that I am a good judge in suggesting when a student should have one mentor vs. if they are more likely to thrive under team teaching. In return, I hope the students also trust that their arrangement is the best for them at that particular time. There should never be an assumption that two teachers are better than one. Thank you for reading.
-Hsin-Yun
Do you have a burning question for one of the pros? Simply email: [email protected]
A graduate of The Juilliard School and the Curtis Institute of Music, Hsin-Yun Huang is a former 1st prize winner at the Lionel Tertis International Viola Competition and the ARD International Music Competition. She currently serves teaching professorships on faculty at The Juilliard School and the Curtis Institute of Music.