Hollywood Bowl to Reopen in May 2021
The outdoor venue in Los Angeles just announced plans to reopen with free concerts for front-line workers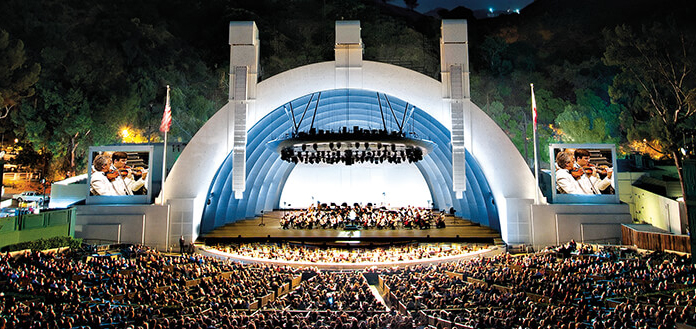 Beginning in May, the Hollywood Bowl will reopen with a limited-capacity audience of 4000.
To express gratitude for their help throughout the pandemic, four free concerts will be held for healthcare workers, first responders, and essential workers. COVID-19 safety protocols will be closely followed and will continue to be updated.
The Hollywood Bowl will announce details of its 2021 season on May 11. The official season will begin in July and will last for 14 weeks.
"After more than a year of tremendous hardship and incredible demonstrations of resilience and care across our community, we are looking forward to reuniting our audiences, with one another and with live music at the Hollywood Bowl and The Ford," said Chad Smith, CEO of the L.A. Philharmonic.