BREAKING | Hina Maeda Awarded 1st Prize at Wieniawski Violin Competition
Full playback of all performances from this year's Wieniawski International Violin Competition, recorded LIVE in Poznan, Poland are available now on The Violin Channel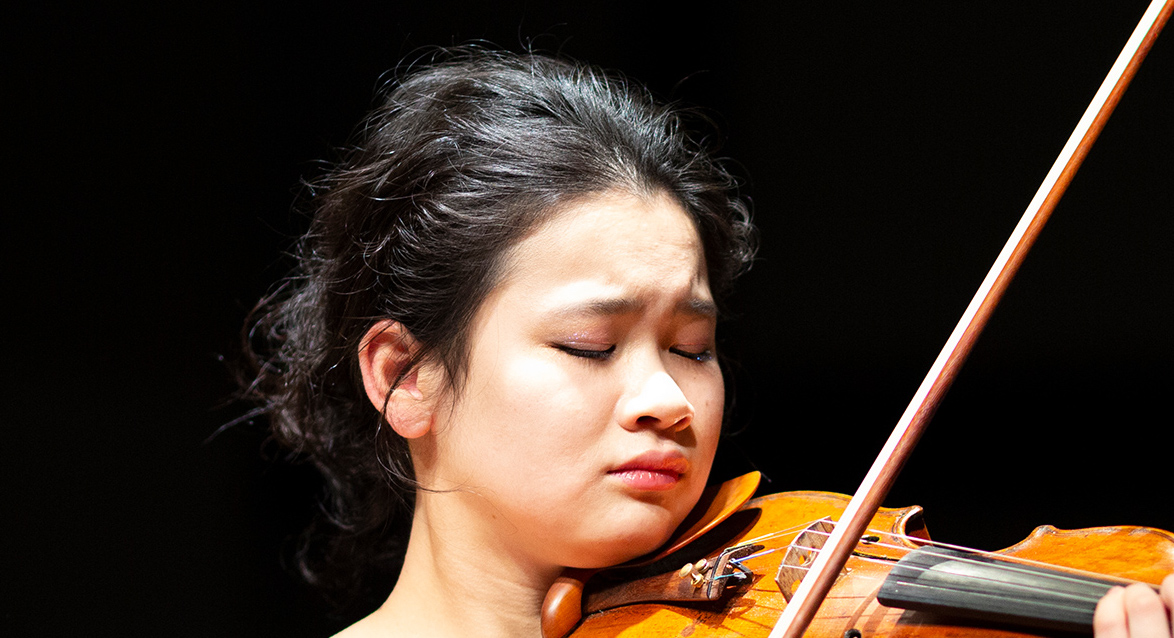 20-year-old Hina Maeda from Japan has just minutes ago been awarded the 1st prize at the 2022 Wieniawski International Violin Competition.
A student of Machie Oguri, Koichi Harada and Mayuko Kamio at the Tokyo University of Music, Hina is a former top prize winner at the Tokyo Music Competition and the Kloster Schöntal International Violin Competition. 
As the 2022 first prize recipient, Hina will receive a 50,000 EUR cash prize.
Second and third prizes were awarded to 29-year-old Meruert Karmenova from Kazakhstan and 21-year-old Qingzhu Weng from China.
Distinction awards were presented to 2022 finalists: 21-year-old Dayoon You from South Korea, 25-year-old Jane Hyeonjin Cho from South Korea and 20-year-old Hana Chang from Japan/Singapore/United States.
"This year in Poznan, we've been introduced to a number of new, highly-gifted, young rising stars," Geoffrey John Davies, The Violin Channel Founder & CEO, this evening told the Polish National TV. "Perhaps this time, all of the finalists were not as experienced as previous editions, potentially a factor of the pandemic, but all six artists are not any the less worthy."
"Hina is a highly evocative, powerful and engaging communicator on stage and audiences all around the world won't be able to resist falling in love with her — as the people of Poznan and our online audiences have all done so this week. I think we're all excited to watch Hina really blossom, bloom and take full flight internationally from here," he said.
"As Janine Jansen once told me: 'If you're going to play music, you owe it to the composer to give it absolutely everything you have,' — and, Hina most certainly does that. Her heart is well and truly on her sleeve,' violinist and veteran critic Heather Kurzbauer this evening told The Violin Channel.
Hina Maeda | Brahms Violin Concerto | Łukasz Borowicz & Poznan Philharmonic | 2022 Wieniawski International Violin Competition | 20-years-old

 

| 1st Prize

 
Hina Maeda | Wieniawski Violin Concerto No. 2 in D minor | Łukasz Borowicz & Poznan Philharmonic | 2022 Wieniawski International Violin Competition | 20-years-old

 

| 1st Prize

 
This year's jury comprised Augustin Dumay (Chairperson), Daniel Stabrawa (Vice-Chair), Agnieszka Duczmal, Barnabás Kelemen, René Koering, Grzegorz Kotów, Bartłomiej Nizioł, Mariusz Patyra, Miguel da Silva, Jian Wang and Christopher Warren-Green. 
"As jury members, we're looking for an outstanding artist with proper intonation, a large and varied sound, and most importantly someone whose playing is sensitive, personal and highly unique. On a jury, or in an audience, we want to be surprised always by highly authentic and original performances," Jury-Chair, former Berlin Philharmonic Concertmaster, Daniel Stabrawa this week told The Violin Channel.
50% of this evening's jury result was compiled by scores from the 1st and 2nd rounds. And 50% based on each candidates final two concerto performances in the final round. All jury scores, from this year's entire competition, will be made public in coming days.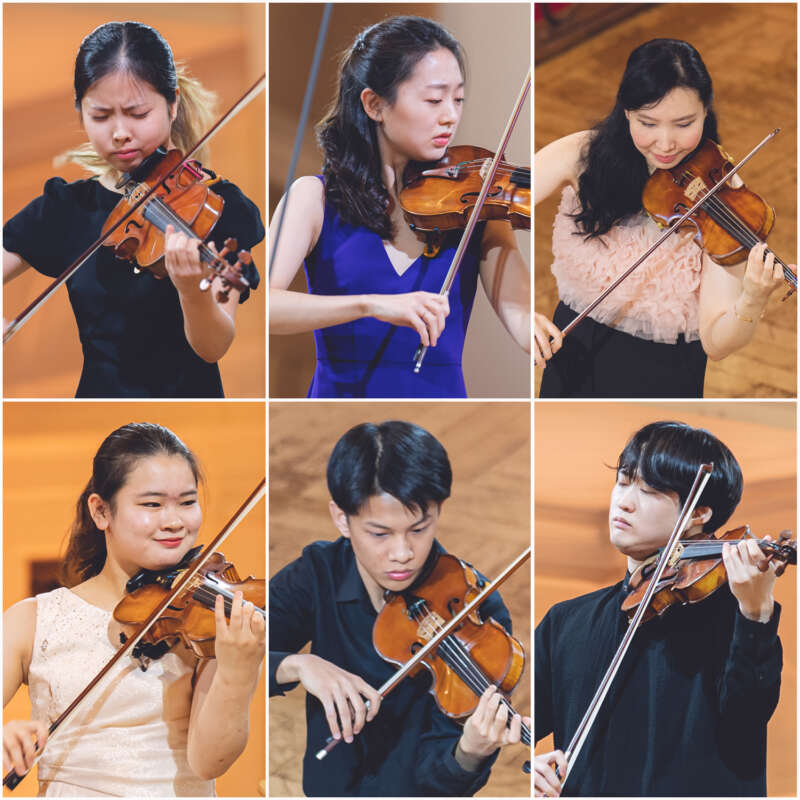 (Top L-R: Hana Chang, Jane Hyeonjin Cho & Meruert Karmenova. Bottom L-R: Hina Maeda, Qingzhu Weng & Dayoon You)
First hosted in 1935, previous Wieniawski Competiution prize winners include David & Igor Oikstrahk, Ida Haendel, Julian Sitkovetsky, Alena Baeva and VC Artists Bomsori Kim, Seiji Okamoto, Richard Lin and Veriko Tchumburidze.
All rounds of this year's competition are available now at: www.theviolinchannel.com/vc-live-2022-wieniawski-international-violin-competition/