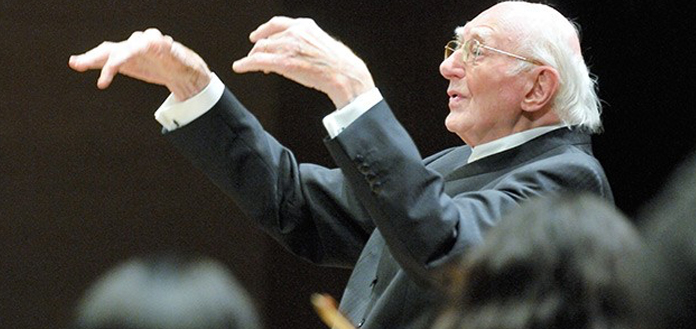 A graduate of the Folkwang University of the Arts and the Paris Conservatory, Winschermann was appointed principal oboist of the Frankfurt Radio Symphony and the Hessen Radio Symphony.
He joined the University of Music in Detmold and was appointed chair of the oboe department in 1956. He served in this position until his retirement in 1985.
Winschermann founded the Deutsche Bachsolisten (German Bach Soloists) — a period instrument ensemble devoted to playing works by composers in the Baroque and Classical eras. After playing oboe in the group for several years, he went on to become the ensemble's conductor.
Our condolences are with Mr. Winschermann's family, friends, students, and colleagues.