California's Santa Rosa Symphony Appoints New 30-Year-Old Music Director
The Santa Rosa Symphony has announced the appointment of 30-year-old conductor Francesco Lecce-Chong as their new Music Director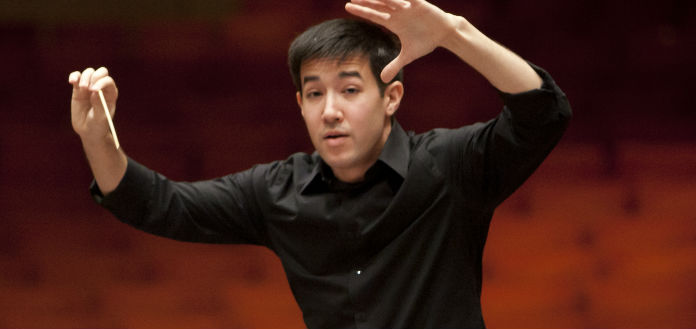 The Santa Rosa Symphony in California, United States, has today announced the appointment of 30-year-old Italian-Chinese-American conductor Francesco Lecce-Chong as their new Music Director - effective from the 1st of July this year.
He will replace Maestro Bruno Ferrandis, who will leave the ensemble at the end of the current season - after 12 years at the helm.
"About 30 board members voted ... and it really is remarkable that the vote was unanimous ..." orchestra board chair Jamei Haswell has told local press.
"He wowed us in so many different ways … he was absolutely spectacular on the podium, and he communicated well with our donors and audience alike," he has said.
"The candidates were all top notch … I'm still a little bit in shock ... I can't tell you how excited I am, and more grateful than ever to have the chance of going back to Santa Rosa," the Mannes College of Music and Curtis Institute of Music graduate has said.
Francesco, in addition, currently serves as Music Director of the Eugene Symphony and as Associate Conductor of the Pittsburgh Symphony.
PHOTO CREDIT: TIM EVANS