Former Saint Paul Chamber Orchestra CEO Bruce Coppock has Died, Aged 71
Coppock was the CEO and president of the Minnesota-based ensemble and the longest serving executive leader in its 63-year history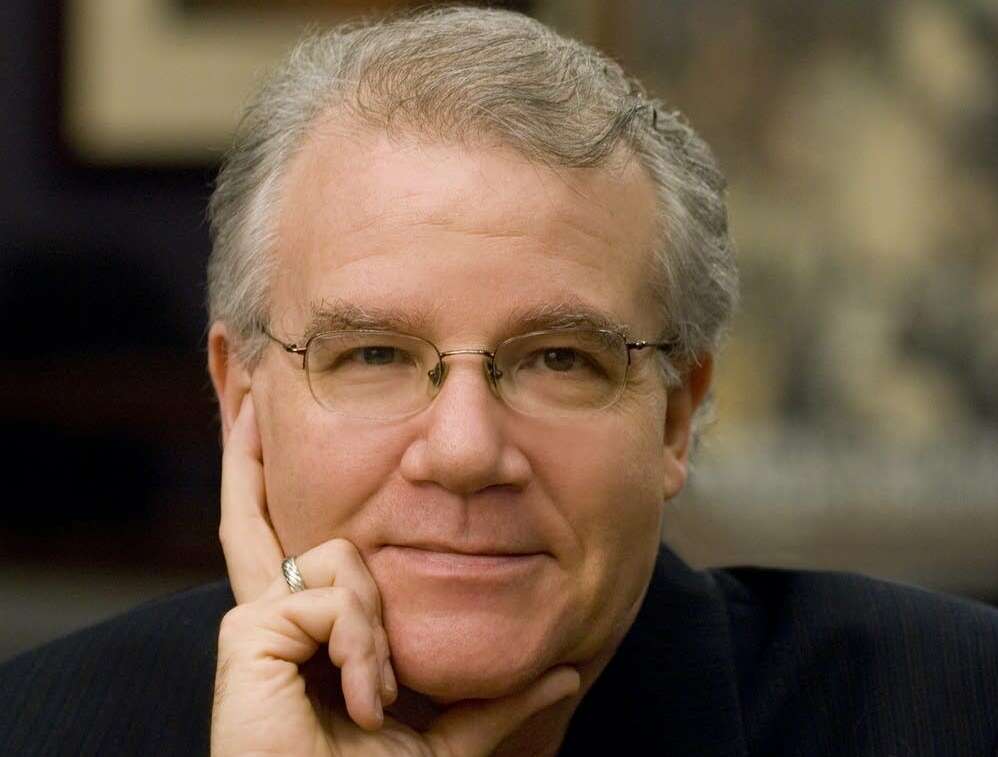 (Photo courtesy: SPCO/Ann Marsden)
Bruce Coppock led the Saint Paul Chamber Orchestra (SPCO) as CEO and president between 1999 and 2008, and again from 2013 to 2016 — leaving an indelible mark on the ensemble. He passed away after a 16-year battle with a rare form of bile duct cancer, as reported by the Star Tribune.
"It is no exaggeration to say that no single person had a greater role in the SPCO's artistic trajectory over the last 20 years than Bruce Coppock," said SPCO artistic director and principal violin, Kyu-Young Kim.
"His fervent belief that the SPCO's ultimate success as a chamber orchestra was dependent on the SPCO musicians themselves rather than a single conductor led to a complete transformation of the ensemble," Kim continued. "Without the force of his intellect, musical knowledge and expertise, managerial acumen, and innate leadership skills, this kind of transformation could have led to a steep decline in artistic quality and distinctiveness."
Born in 1951, Coppock began his music career as a cellist, co-founding the Boston Chamber Music Society in 1982 and often performing with the Handel and Haydn Society and the Boston Symphony Orchestra. 
In 1989, a severe hand injury saw Coppock move to work in orchestra management, where he also served as executive director of the St. Louis Symphony from 1992 until 1998, plus held senior executive roles at Carnegie Hall, the League of American Orchestras, and the Cleveland Orchestra. He recovered from his injury and spent his later years teaching chamber music.
In 2006, Coppock became diagnosed with cholangiocarcinoma, a very rare and aggressive form of cancer. "Bruce never shied away from putting in the work," Kim recalled. "He fought cancer with the same zeal and discipline [and] defied all the odds…living a very rich 16 years, full of life and creativity and music."
After returning to SPCO in 2013, Coppock led partnerships with artists Patricia Kopatchinskaja, Jeremy Denk, Pekka Kuusisto, Martin Fröst, and Jonathan Cohen — collaborations which earned SPCO a GRAMMY Award in 2018 for its recording of Schubert's Death and the Maiden with Kopatchinskaja.  
"His greatest and most enduring contribution was instilling in our culture a strong willingness to challenge the orthodoxy of the orchestra field, and a strong bias for innovation," added SPCO managing director and president Jon Limbacher. "As a leader, Bruce's modus operandi was simple and clear: Be bold and be not afraid…[he] possessed a giant intellect, a great passion for music and an exceedingly big heart."
The SPCO is making plans to formally honor Mr. Coppock and his contributions in the coming months. He is survived by his wife, four children, and five grandchildren. 
Our condolences to his family, friends, students, and colleagues.