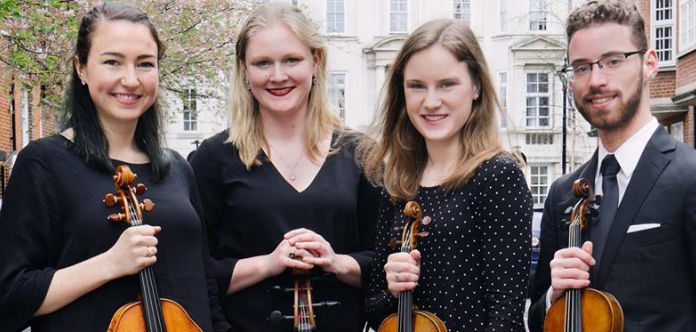 The ensembles progressing to the Semi-Final stage of the 2018 45th Fischoff National Chamber Music Competition have today been announced – in South Bend, Indiana, United States.
The 2018 Senior String Semi-Finalists are:
AYA Trio
Callisto Quartet
Belka Quartet
Viano String Quartet
Thalea String Quartet
Highland Street
The 2018 Senior Wind Semi-Finalists are:
Tangent Winds
Colere Quartet
Vanguard Reed Quintet
Donald Sinta Quartet
Volante Winds
Aruna Quartet
The 2018 Junior Division Semi-Finalists are:
Sarrasin Piano Trio
Trio Jayus
Felix Quartet
Geneva String Quartet
Nova Piano Trio
Cappuccino Trio
Kobuki Quartet
Trio Keluvaina
Kairos String Quartet
Asrai Quartet
Razumovsky Quartet
DAJJ Quartet
Open to ensembles of between 3 and 6 members, the Grand Prize winning ensemble will receive USD $13,500 - plus a number of important domestic and international performance opportunities.
This year's Senior String division jury comprises: violist Victoria Chiang, violinist Simin Ganatra, cellist Paul Katz, and pianist Anne-Marie McDermott.
This year's Junior division jury comprises: pianist Judith Gordon, cellist Daniel McDonough, bassoonist Ryan Reynolds, and violinist Janet Ying.
Since its founding in 1973, more than 6600 musicians have participated in the annual competition – including former Grand Prize recipients VC Artists Calidore Quartet and the Dover Quartet.
PICTURED: 2018 FISCHOFF SENIOR STRING DIVISION SEMI-FINALISTS, CALLISTO QUARTET (PHOTO CREDIT: MIKE GRITTANI - GRITTANI CREATIVE)