Finalists Announced for Detroit's 2021 Sphinx Competition
Hosted annually, the competition is open to American Black and Latino classical string soloists between the ages of 18 and 30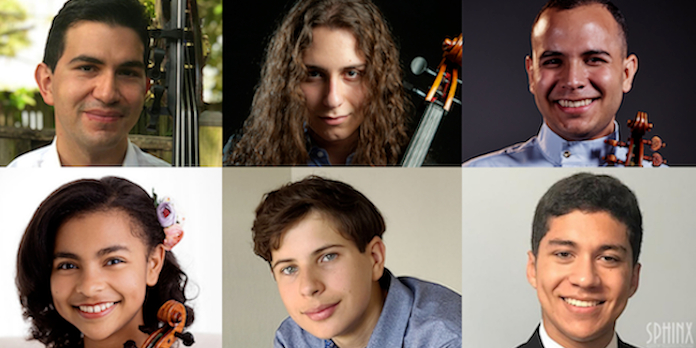 The Junior Division finalists (17 years and under) are:
Amaryn Olmeda (Violin)
Jonathan Okseniuk (Violin)
Dillon P. Scott (Viola)
The Senior Division finalists (18 to 30 years old) are:
Christian Gray (Bass)
Luiz Fernando Venturelli (Cello)
Samuel Abraham Vargas Teixeira (Violin)
Cellist Brandon Leonard and violinist Paul Aguilar are the Achievement Award Winners.
The Sphinx Organization is a U.S. based non-profit organization dedicated to diversifying the arts.
The 2021 Senior first prize winner will receive US $50,000 plus a number of prestigious solo engagements.
The 2021 jury comprises: Jennifer Arnold, Joel Krosnick, Tai Murray, Philippe Quint, Dmitry Sitkovetsky, Matthew Van Besien, and VC Artist Milena Pajaro-van de Stadt.
The Final round will be streamed live on The Violin Channel from 7:00 PM (EST) on Saturday January 30th, 2021. You won't miss a beat.