Finalists Announced For London's 2020 Young Classical Artists Trust (YCAT) Auditions
The 12 finalists have today been announced for the 2020 Young Classical Artists Trust (YCAT) Auditions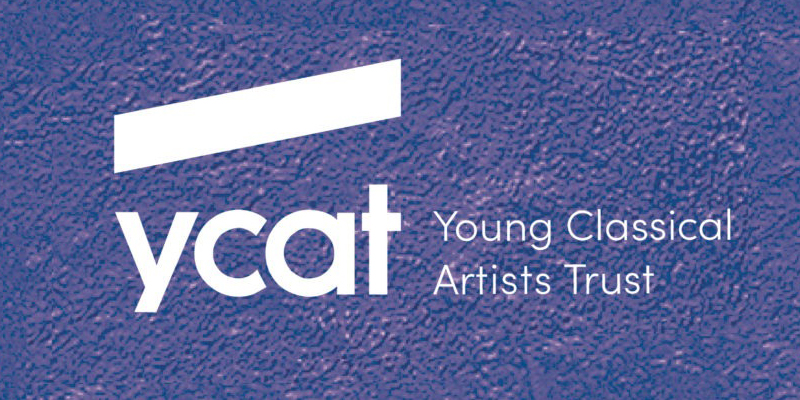 The 12 finalists have today been announced for the 2020 Young Classical Artists Trust (YCAT) Auditions – all of whom are set to receive a one year career support and advice package plus automatic entry into the 2021 competition.
The 2020 Finalists are:
Pianist Andrei Gologan
Cellist Anouchka Hack
Pianist Ariel Lanyi
Barbican Quartet
Double-bassist Dominik Wagner
Cellist Erica Piccotti
Violinist Irène Duval
Pianist Kunal Lahiry 
Guitarist Mateusz Kowalski
Mithras Trio
Quatuor Agate
Pianist Ryan Drucker
The 12 finalists were chosen from over 100 applicants, and due to the current pandemic, all 12 will receive a one year career assistance collaboration - plus an online streamed performance in YCAT's 'Introducing the 2020 Finalists' week.
"I am thrilled that we are able to offer this unique solution for 12 inspiring young artists, helping them navigate a course through the uncertain year ahead ..." YCAT Chief Executive & Artistic Director Alasdair Tait has today said.
"They all have so much to offer already and we look forward to introducing them to our wider audience in the coming months," he has said.
The 2020 Finalists will also have the opportunity to enter directly into the YCAT 2021 live semi-final auditions round, without the need to reapply.
The annual auditions are open to outstanding young instrumental string, piano, woodwind, brass and percussions soloists and ensembles. All must be 28 years of age or younger and currently live in the European Union.
Under normal circumstances, the winners receive 3-5 year management on both the Young Classical Artists Trust management roster in London and the Concert Artists Guild roster in New York.
Young Classical Artists Trust's roster includes: violinists Randall Goosby, Mayumi Kanagawa, Jonian-Illias Kadesha and Savitri Grier, cellists Maciej Julakovski and Jamal Aliyev, Castalian String Quartet – and violist, VC Artist Timothy Ridout.
Previous YCAT alumni include: violinist Benjamin Baker, cellist Li-Wei Qin, trumpeter Alison Balson – and the Belcea and Heath String Quartets.