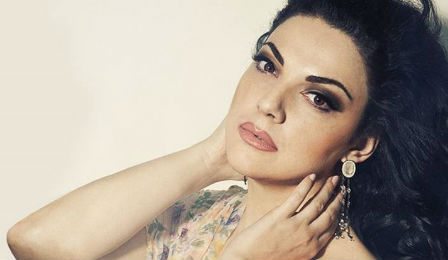 Georgian opera singer Tamar Iveri has had coveted contracts terminated with Opera Australia and the Brussels Opera House after a homophobic gay hate slur was posted on her facebook fanpage – comparing gays and lesbians to faecal matter.
In response to a Christian Orthodox group violently assaulting members of a gay pride march in Georgia in 2013, it is alleged Ms Inveri posted: "I was quite proud of the fact how Georgian society spat at the parade … Often, in certain cases, it is necessary to break jaws ... Please, stop vigorous attempts to bring the west's 'faecal masses' in the mentality of the people by means of propaganda … tomorrow they will demand same-sex marriages."
Ms Iveri has since made claim the comments were posted by her Christian husband - who she described as 'very religious' and with a 'tough attitude towards gay people".
The daughter of singer Avtandil Javakishvili, Iveri made her debut at La Scala in 2011 - and has since performed with the Vienna State Opera, The Metropolitan Opera and Royal Opera House Covent Garden.
Opera Australia has today said in a statement the opinions posted were "unconscionable".
A change.org petition calling for Iveri's work visa in Australia to be revoked has attracted more than 4,500 signatures.