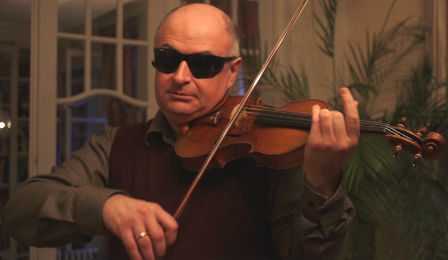 In the largest study of its kind, conducted in September 2012 on a darkened stage in Paris by acoustic research expert Dr. Claudia Fritz and U.S violin-maker and researcher Joseph Curtin, 10 renowned violin soloists were invited to blind-test 6 new and 6 Old Italian violins - including 5 instruments by Antonio Stradivari.
With the first of 3 scientific papers to be released internationally on April 7th, The Violin Channel is excited to present an exclusive behind-the-scenes video preview of what's come to be known as: 'The Paris Experiment'.
[video_lightbox_youtube video_id="tDQw0m7BmPI" width="590" height="385" auto_thumb="1"THE PARIS EXPERIMENT | STRADIVARI VIOLINS, NEW-VIOLINS AND WHAT PLAYERS REALLY WANT | EXPERIMENT PREVIEW
Participating soloists included Japanese virtuoso, VC 'Young Artist' Natsuki Narita - and respected soloists Olivier Charlier, Elmar Oliveira, Ilya Kaler, Solenne Paidassi and Yi-Jia Susanne Hou.
The study is an in-depth follow-up to one conducted in an Indianapolis hotel room in 2010 - where results showed that under double-blind conditions players were unable to tell new violins from old at better than chance levels.
The Paris Experiment's first of 3 scientific papers will focus on the soloists' evaluations.
The 2nd paper will evaluate the instruments' projection in the hall, as judged by a panel of 50 experienced listeners.
The 3rd will explore correlations between the instruments' acoustical measurements and the players' and listeners' subjective evaluations.
The paper, entitled "Soloist evaluations of six Old Italian and six new violins," will be published in respected American scientific journal PNAS - Proceedings of the National Academy of Sciences of the United States of America.
Video created by film maker Stefan Avalos for The Violin Channel as part of 'The Strad Project'.
Photo Credit: Ilya Kaler as shot by Stefan Avalos.