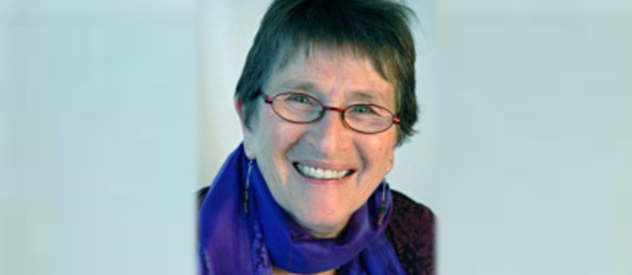 Considered "a pioneer in women's and gender studies," Evelyn Torton Beck receives the honorary doctorate for her dedication to a range of science and society-critical topics in close connection with art.
Beck was born in Vienna in 1933 and is now a scientist based in Washington, D.C. After emigrating before the Nazi regime, she later studied comparative literature and gained a Ph.D. from the University of Wisconsin-Madison in 1969.
In 1982, she became a professor of Comparative Literature, German, and Women's Studies at the University of Music and Performing Arts Vienna (MDW).
In 1984, she established the Women's Studies Program at the University of Maryland. She currently serves as a Professor Emerita of the Harriet Tubman Department of Women, Gender, and Sexuality Studies at the institution. 
After retiring in 2002, she went on to complete a doctorate in clinical psychology at the Fielding Graduate University in 2004, where she is currently an alum "Fellow" at the Creative Longevity and Wisdom Project.
The MDW wrote on their social media that they honor Beck for being an "internationally renowned women and gender researcher born in Vienna" and for her "outstanding scientific activities and commitment."
The ceremony for Beck's honorary doctorate will be streamed live here.