American Violinist Becomes 1st Person to Play Inside a Volcano [VIDEO]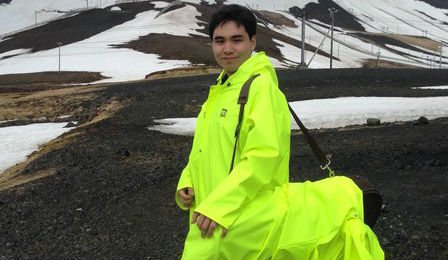 American violinist Eric Silberger has made history – becoming what's believed to maybe be the first violinist to play inside a volcano.
The 25 year old New York-native, gave a firey performance of Paganini's 24th Solo Caprice inside Iceland's dormant 'Thrihnukagigur' Volcano, last Friday morning
ERIC SILBERGER | THRIHNUKAGIGUR VOLCANO | PAGANINI | SOLO CAPRICE NO. 24
A graduate of the Juilliard School and Columbia University, Eric is a former prize winner at the Tchaikovsky and Michael Hill International Violin Competitions.
The eruption of Iceland's 'Eyjafjallajökull' volcano, caused the cancellation of Eric's inbound-flight to the 2010 Menuhin Competition, in Norway – forcing him, and a number of North-American-based competitors to withdraw from the event.
"I'm making a truce with the volcano," Eric has said, " ... and hopefully no more issues with volcanos in the future."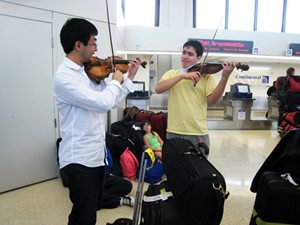 ERIC SILBERGER STRANDED AT NEW YORK'S NEWARK AIRPORT, WITH FELLOW COMPETITOR VC 'YOUNG ARTIST' BOSON MO - ENROUTE TO THE 2010 MENUHIN COMPETITION