VC GIVEAWAY | Win 1 of 5 Newly-Released Signed Z.E.N. Trio 'Brahms & Dvorak' Debut CDs [ENTER]
Enter to win 1 of 5 newly-released signed Z.E.N. Trio 'Brahms & Dvorak' debut CDs - courtesy of Deutsche Grammophon
To help celebrate the international release, The Violin Channel is this week giving away 5 personally-signed fresh-off-the-press Z.E.N. Trio 'Brahms & Dvorak' debut CDs - courtesy of Deutsche Grammophon.
Featuring violinist, VC Young Artist Esther Yoo, cellist Narek Hakhnazaryan and pianist Zhang Zuo, each disc features Brahms' Piano Trio No. 1 in B Major, Dvorak's 'Dumky Trio' - and a newly-premiered trio arrangement of Brahms' 'Hungarian Dance' No.6.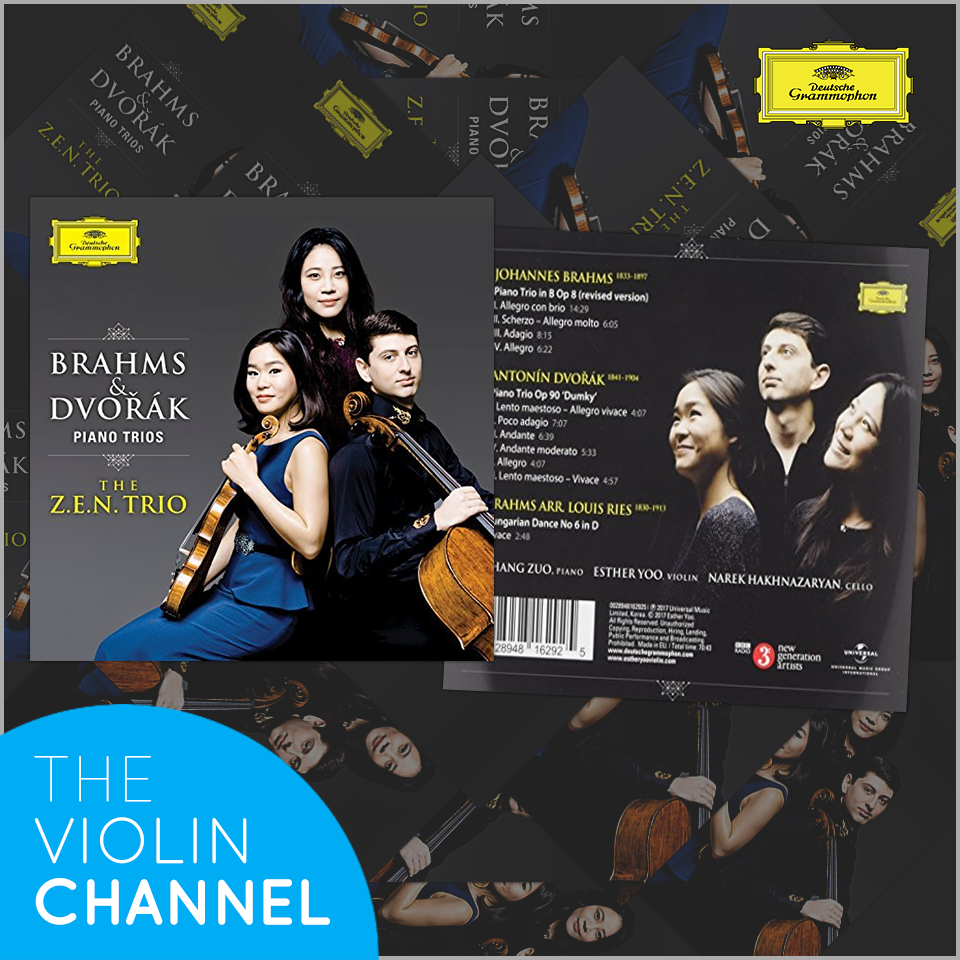 Enter to Win: http://s.heyo.com/75cfce
Entries Close: 22nd of April, 2018.