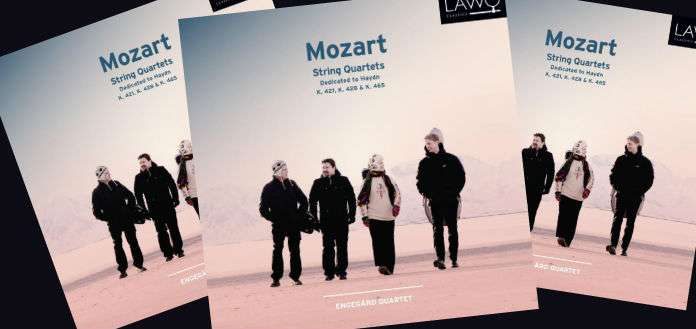 LAWO Records has this month announced the release of the Norwegian-based Engegård String Quartet's new album: Mozart String Quartets.
The disc features Mozart's String Quartet No. 15 in D Minor K421, String Quartet No.16 in E-flat K428 - and the 'Dissonance' String Quartet No.19 in C Major K465.
''Mozart is a composer we as a quartet have great admiration for ... three members of the Engegård Quartet studied in Salzburg, so playing Mozart's string quartets has been a priority since the very first day of the quartet's existence ..." violinist Arvid Engegård has told The Violin Channel.
"These three quartets bear all the marks of an inspired composer ... they are full of character and musical ideas - and are truly a pleasure to both play and listen to,'' he has said.