Famed American Encore Strings Summer Program to be Resurrected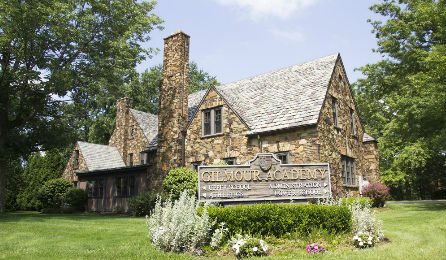 It has been announced today the launch of the new Encore Chamber Music Summer Program, to be hosted at the Gilmour Academy in Gates Mills, Ohio - from June 12th to July 10th, 2016.
The original Encore School of Strings Festival was founded in 1985 by David and Linda Cerone, as a summer session of the Cleveland Institute of Music - with its famed alumni including Hilary Hahn, Leila Josefowicz, Frank Huang, Lara St. John - and VC 'Artists' Ray Chen, William Hagen, Chad Hoopes and Elena Urioste.
"It was time for someone to bring back Encore ..." Festival Executive Director and 2014 Indianapolis International Violin Competition 1st Prize Winner, Jinjoo Cho has told The Violin Channel, "... all those involved felt a sense of responsibility to pass on the qualities that we were privileged enough to learn here in our youth."
"The goal of Encore has always been on teaching the most important qualities in music - interpretation and collaboration … " she has said.
The seven-week summer program for high school and collegiate levels, will focus on intensive string quartet, sonata duo and violin coaching.
The 2016 faulty will include: the Miro Quartet, Calidore String Quartet, Paul Katz, Jinjoo Cho, Hyun Soo Kim, Jaime Laredo, Paul Kantor and Benjamin Hochman.
Scholarship applications to be received by March 1st. 2016.
Late applications to be post marked by April 1st.
For further details, visit: www.encorechambermusic.org.