Finalists Announced at Florida's Elmar Oliveira International Violin Competition
The Final Round of this year's EOIVC will be streamed LIVE here on The Violin Channel on January 28 and 29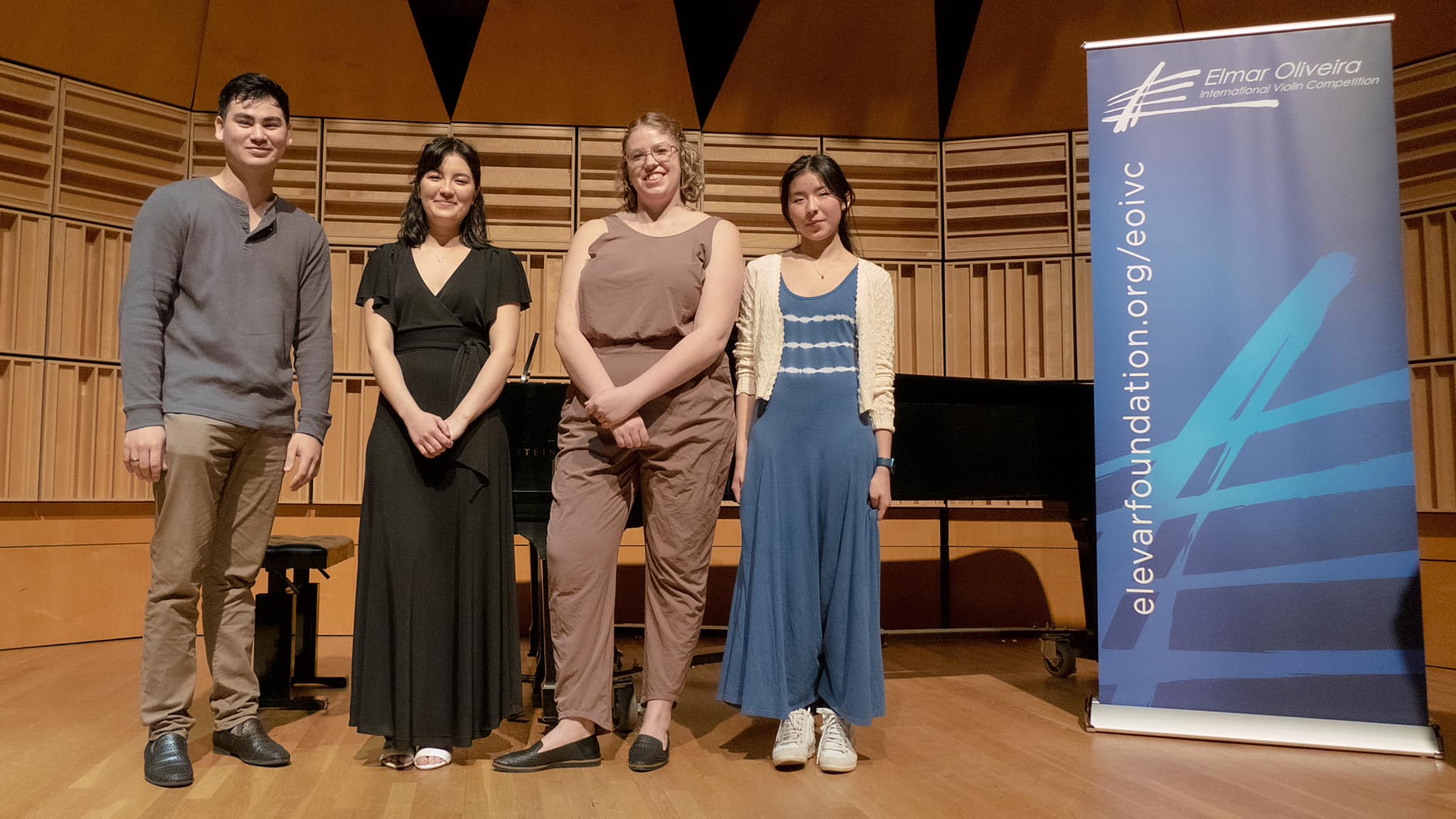 The Elevar Foundation, home to the Elmar Oliveira International Violin Competition (EOIVC), has announced the four young violinists that will advance to the 2023 Final Round.
All rounds are being streamed LIVE here on The Violin Channel.
The EOIVC 2023 Finalists are:
Zachary Brandon (24, United States)
Gabrielle Després (22, Canada / United States)
Laurel Gagnon (28, United States)
Hina Khuong-Huu (18, France / Japan / United States)
The EOIVC 2023 Final Round takes place on January 28 at 7:30pm and January 29 at 3:00pm at the Keith C. and Elaine Johnson Wold Performing Arts Center on the campus of Lynn University.
Conductor Guillermo Figueroa will lead the Lynn Philharmonia and the four Finalists in these performances. An awards ceremony, following the final concert on January 29, will be held to announce the winners.
The first prize winner will receive a USD $30,000 cash prize provided by the David and Amy Fulton Foundation, a new violin made by Christopher Germain, a Silver Mounted Bow inspired by Elmar Oliveira's Dominique Peccatte crafted by Rodney Mohr, a Musafia case donated by Christopher Reuning of Reuning & Son Violins — as well as more than 40 guaranteed national and international engagements with orchestras, music festivals and concert series over the next three years, including a New York Recital sponsored by Tarisio Fine Instruments and Bows and a recital in Cremona, Italy sponsored by Amorim Fine Violins.
The Second Prize winner will receive a $15,000 cash prize provided by Tarisio Fine Instruments and Bows and a NuBow made by Rodney Mohr. The Third Prize winner will receive $10,000 provided by Price Wealth Management. The winner of the Honorable Mention will receive $5,000 in memory of Gerald and Barbara Arbetter. All four 2023 EOIVC Finalists will receive a PRESTO® Impulse carbon fiber violin bow provided by SHAR Music.