Disabled Itzhak Perlman Abandoned by Airline Official at Canadian Airport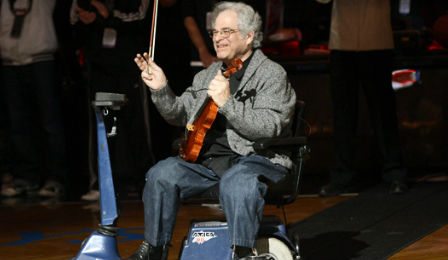 Air Canada is investigating a formal complaint, filed by violin virtuoso Itzhak Perlman that he was abandoned by a disability assistant and left to carry substantial luggage on his own - after arriving at Toronto's Pearson International Airport, on Monday.
Mr Perlman in his complaint has said, the airline representative, who was tasked with assisting him through the customs process, met him at the flight gate yet only assisted as far as an elevator before leaving him unaided on his mobility scooter clutching two little bags, a larger bag, his walking crutches and his 1714 Stradivarius instrument.
'Well, that's where I leave you …. it's not my problem that you chose to carry an extra bag ... and besides, I'm not your personal assistant ... you're not paying me or anything …. I've got other flights to take care of ," the airline official has allegedly said.
"I felt abandoned. I felt like I was kind of helpless," the 68 year old virtuoso has told CBS News.
Mr Perlman has said he is speaking out with the hope the experience will raise awareness about the needs of people with disabilities.
A spokesperson for Air Canada has released a statement saying: 'We are looking into this regrettable situation.'