Detroit Symphony Launches On-Demand Concert Archive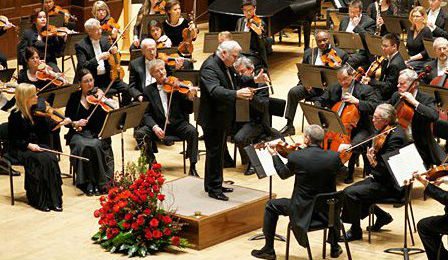 The Detroit Symphony Orchestra has today announced the launch of 'Replay' - the ensemble's online, on-demand archive of webcast performances.
Available to donors contributing US$50 or more annually, the 'Replay' archive will allow listeners access to a back catalogue of more than 100 works - originally streamed as part of the "Live from the Orchestra Hall' webcast series.
More than 750,000 viewers worldwide have watched the orchestra's free weekly webcasts since they began in 2011.
"In any city on the globe where you can get Internet service, from the tiniest town in the most remote area, to the most sophisticated big city, the Detroit Symphony can be your orchestra,"  DSO Executive Vice President, Paul Hogle has said.
Details and a free preview are available at www.dso.org/replay.
The Berlin Philharmonic currently charge US $16 a month for the use of their Digital Concert Hall – granting access to an archive of performances dating back more than 20 years.