VC GIVEAWAY | Win 1 of 25 Newly-Released D'Addario Ascenté Violin String Sets [ENTER]
Enter to win 1 of 25 sets of the newly-released fresh-off-the-press D'Addario Ascenté synthetic violin strings
To help celebrate the international release of the new D'Addario Ascenté synthetic violin strings, The Violin Channel is this week giving away 25 fresh-off-the-press sets.
Pronounced "ah-SEN-tay", the new synthetic core violin set has been designed with the emphasis on aiding a wider tonal range and more sophisticated palette, increased pitch stability – plus longevity and durability.
"For students starting on synthetic strings, Ascenté strings are cost efficient and will open up a new level of artistic expression while providing the most pitch stability and corrosion resistance of any synthetic core string," Lyris Hung, Product Manager, D'Addario Orchestral has told The Violin Channel.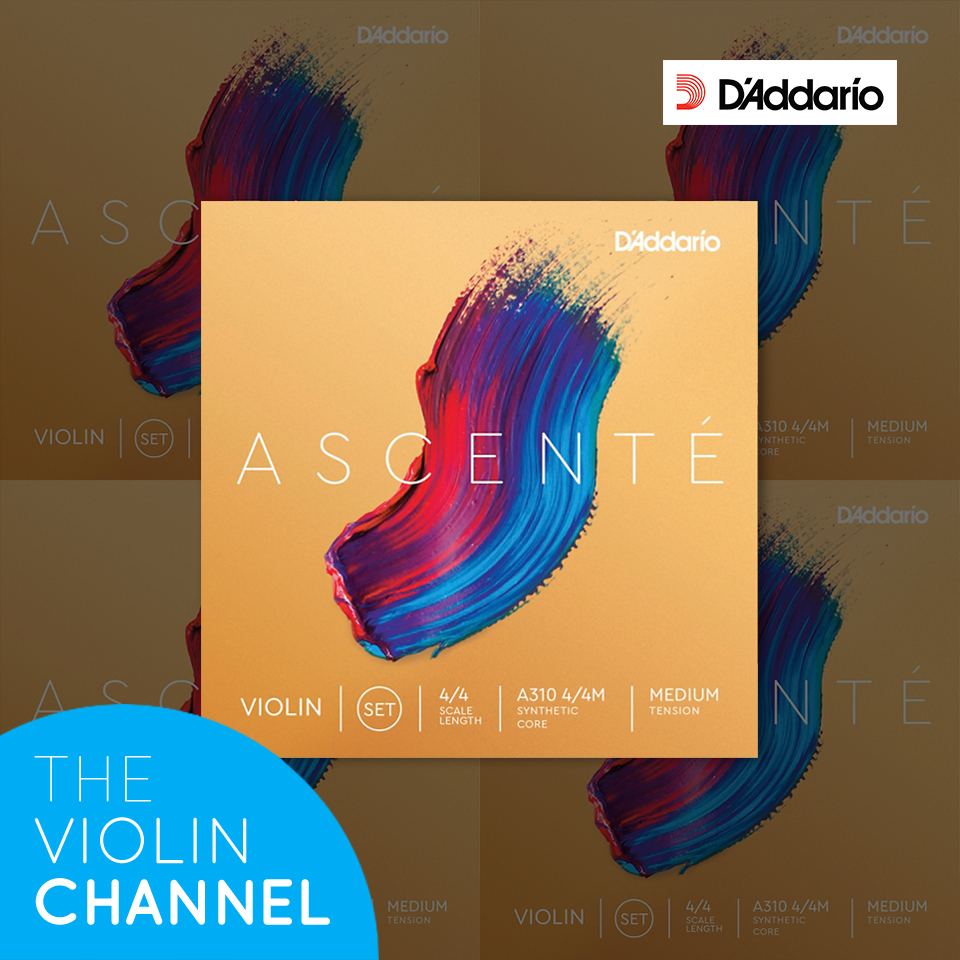 Enter to Win:  http://s.heyo.com/75cfce
Entries Close: 2nd August, 2017.