Curtis Institute Announces New Confidential Abuse Reporting Hotline
The Curtis Institute has announced a new confidential hotline has been set up - as a way for the school's community to report any past or present misconduct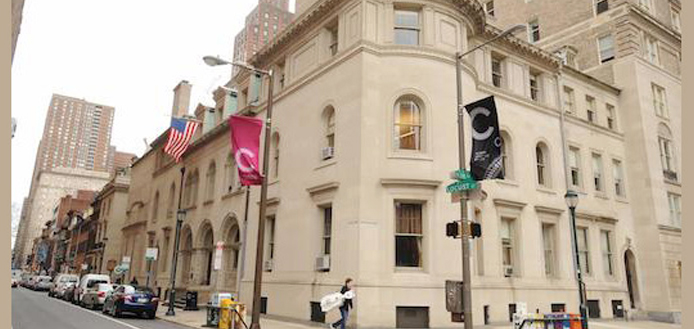 The Curtis Institute of Music, in Philadelphia, has this week announced that a new toll-free confidential hotline has been set up - as a way for the school's community to "safely" and "without fear of reprisal" report any past or present misconduct at the school.
The announcement comes just weeks after Canadian violinist Lara St John made serious allegations, in an interview with the Philadelphia Inquirer, that she had been sexually abused and raped by her 78-year-old violin teacher at the school, Jascha Brodsky - as a 14-year-old 1st year student in 1985.
The school was widely condemned for their initial response to the allegations, after Senior Director of Communications, Patricia Johnson sent an email to all Curtis Institute alumni asking them to refrain from discussing the alleged abuse publicly, online or on social media.
Ms. Johnson's email, sent on July 25th, did not ask for former students or victims with information to come forward to the school.
"The purpose of this service is to ensure that any community member wishing to make a report of misconduct can do so in a safe space, without fear of reprisal ..." Curtis Institute CEO Roberto Diaz has this week said.
"As President and CEO of Curtis, I have a responsibility to ensure a healthy school culture in which our community members feel safe, supported, and heard when they voice concerns," he said.
The hotline will be managed by an independent third party provider, Lighthouse Services.
Lighthouse Services can be reached via:
English-speaking USA and Canada: 833 700 0026
Spanish-speaking USA and Canada: 800 216 1288
Spanish-speaking Mexico: 01 800 681 5340
French-speaking Canada: 855 725 0002
E-mail: [email protected]
Fax: 215 689-3885
Or if a community member does not wish to make a report to the hotline, but instead discuss any misconduct directly with the school, Curtis has asked that they contact:
Senior Director of Human Resources, Patricia Lombardo on 215 717 3133
Associate Dean of Student and Academic Affairs, Nicholas Lewis on 215 717 3160.
"We are here to listen ... I can be reached at 215 717 3107," Mr Diaz has said.