German State Philharmonic Rhineland-Palatinate Announces New Music Director
The Deutsche Staatsphilharmonie Rheinland-Pfal has announced the appointment of British conductor Michael Francis as its new Music Director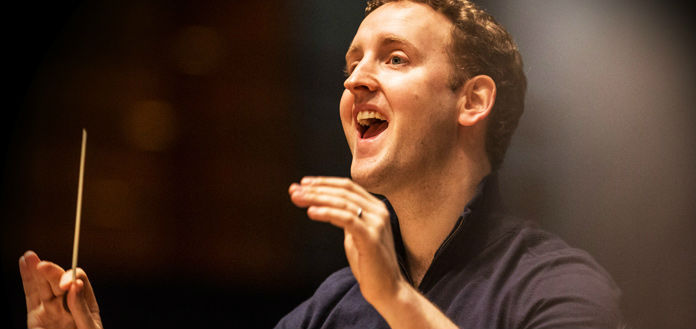 The Deutsche Staatsphilharmonie Rheinland-Pfal, in Ludwigshafen am Rhein, Germany, has today announced the appointment of British conductor Michael Francis as its new Music Director - effective from the commencement of the 2019-2020 season.
ANDREA OBISO | PROKOFIEV VIOLIN CONCERTO NO. 1 IN D MAJOR | MICHAEL FRANCIS & BAVARIAN RADIO SYMPHONY | 1ST ARD INTERNATIONAL VIOLIN COMPETITION
A graduate of the Cardiff University School of Music, Michael served as a former member of the London Symphony Orchestra bass section - before turning his focus toward conducting in 2012.
He currently serves as Music Director of the Florida Orchestra and the Mainly Mozart Festival in San Diego.